COP26—the 26th annual Conference of the Parties—is the 2021 United Nations Framework Convention (UNFCC) on Climate Change that will take place in Glasgow, UK, November 1–12. COP26 is a key milestone on the path set by the 2015 Paris Agreement to limit global warming. Over the past few months, countries have been setting new objectives for cutting greenhouse gas emissions as part of the process leading up to COP26.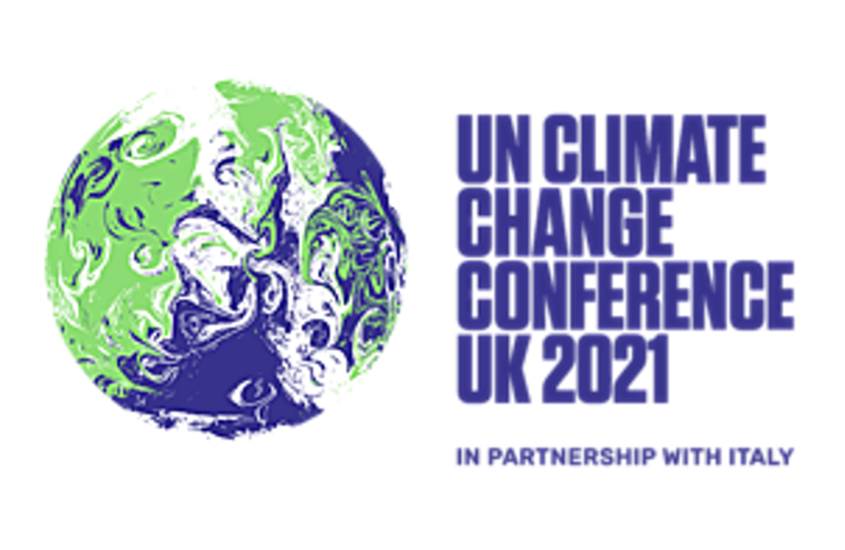 The conference is intended to encourage more governments to set ambitious climate goals, and to put in place policies for the energy sector and other industries—including insurance—to achieve those aims. Under Article 8 of the Paris Agreement, parties recognize two key tenets:
The importance of averting, minimizing, and addressing loss and damage associated with the adverse effects of climate change, including extreme weather events and slow onset events
The role of sustainable development in reducing the risk of loss and damage
Regulations, Challenges, and Opportunities
One of the most significant changes since the 2015 Paris Agreement has been the evolution of climate-focused regulation. Since the Financial Stability Board created the Task Force on Climate-related Financial Disclosures (TCFD) to improve and increase reporting of climate-related financial information, several regulatory bodies and financial institutions have started exploring different approaches to scenario analysis and assessing the future risk of climate change.
The Autorité de Contrôle Prudentiel et de Résolution (ACPR), De Nederlandsche Bank (DNB), the European Insurance and Occupational Pension Authorities (EIOPA) and the Prudential Regulation Authority (PRA) at the Bank of England, are some of the examples in Europe. The Bank of England runs regular stress tests to help policymakers probe the resilience of the UK financial system to a wide range of risks and provides tools to enhance participants' strategic thinking on how to manage those risks. AIR's Climate Change Practice is working to help organizations satisfy the Bank of England's 2021 climate biennial exploratory scenarios (CBES) by exploring the financial risks posed by climate change. AIR has relevant experience providing solutions for the General Insurance Stress Test 2019.
In the U.S., the National Association of Insurance Commissioners (NAIC), New York Department of Financial Services, and the Commodities Futures Trading Commission (CFTC) and in Canada, the Office of the Superintendent of Financial Institutions (OSFI) and Bank of Canada are actively working on creating a framework to test the financial stability of organizations against future risk of climate change. All these initiatives remain fragmented and require substantial work. NAIC requires all insurers operating in the U.S. that write more than USD 100 million in net written premium annually (in any one line of insurance ~70% of the total U.S. insurance market) to submit the NAIC Climate Risk Disclosure survey. Small insurers, however, are not required to disclose their exposure to climate change; even though they may be heavily exposed.
What Can the Insurance Industry Do?
Insurers have a long history of helping clients mitigate risk. They are now being encouraged to focus on helping governments build climate-resilient communities globally.
While insurance policies are written for a single year, (re)insurers are increasingly considering how their portfolios may evolve 10, 20, or 30 years into the future. The imperative is not only to understand rising losses from the physical, transitional, and liability aspects of climate risk, but also to thoughtfully prepare operational and strategic resilience initiatives that meet the needs of all stakeholders.

As part of Verisk, AIR is ideally positioned to leverage the unique data assets of our parent company to develop truly innovative solutions to assess the globally interconnected risk (beyond the physical risk) posed by a warming climate to communities, businesses, and individuals. AIR's casualty modeling platform, Arium, is developing climate scenarios that reflect the correlations in a portfolio that may lead to accumulations of climate liability risk both within the energy sector and beyond. Verisk Maplecroft's global high-resolution climate change indices help many corporations score and assess their risk across a number of dimensions, including climate change vulnerability, natural hazards exposure, regulatory risks, and threats to water availability and the production of commodities. Another Verisk unit, Wood Mackenzie, is a global leader in helping companies address transitional risk. Leading insurers are transitioning their investment portfolios to net-zero emissions, and it is time to conduct similar efforts for underwriting portfolios. Wood Mackenzie's scenarios provide a possible route to achieving the 2°C objective.
Looking Ahead
COP26 may not provide a definite answer to the challenges our planet is facing, but it will serve as a catalyst to bring the governments, regulatory bodies, and the insurance industry closer together to formalize a common set of metrics that unifies climate change risk measurement techniques and tools across the globe.
Considering the evolving nature of climate science and the current state of modeling practice, regulators and the reinsurance industry should align on objectives, time horizons, and climate change targets for any climate scenario analysis. More than ever, the insurers need to collaborate and share their knowledge to create a holistic risk assessment solution, both quantitative and qualitative approaches are needed for short-term decision-making and long-term strategic planning. Using defined targets, AIR's atmospheric peril models can be used out of the box to assess risk under near-future climate conditions, including any rise in surface temperatures and sea levels that have already occurred. But the models can also be conditioned for a different climate and thus can also be used for stress-testing intermediate and far-future climate scenarios.
To create a forward-looking view, AIR is taking the best-of-breed science coming out of academia and leading research institutions and translating it into fit-for-business-purpose climate change models and analytics. The AIR Climate Change Practice is leveraging machine learning and thinking of climate change as a new peril, creating the next generation of models capable of answering different kinds of questions related to future risk associated with climate change.
As an industry whose core business is managing risk, (re)insurers are uniquely positioned to create forward-thinking incentives and innovative insurance solutions to better assess both acute risks such as extreme precipitation and wildfires and chronic risks such as reduced crop yields. AIR understands the crucial role that data and technology play in climate risk mitigation and helping the public sector improve building standards and policies, increase resilience, and mitigate future losses. We are committed to collaborating with our clients to develop better ways of managing and reducing this uncertainty and to design better solutions for the future.

Learn about Verisk Insights on COP26