In the past week, floods in Uttarakhand in India and in Michigan in the U.S. have brought ice-related risks to the fore. These two recent events, however, were very different in nature.
Glacial Lakes
By far the most dramatic of the two was the flash flood in northern India on February 7 which sent a lethal torrent of water, ice, rock, and debris surging down a steep and narrow gorge in Chamoli district, in the western Himalayan state of Uttarakhand. Houses were destroyed and bridges were washed away, cutting off 13 villages. The Rishiganga Power project and its small hydroelectric dam were wrecked. Downstream, a larger hydroelectric plant was seriously damaged and harm to other hydroelectric infrastructure still farther downstream was averted only by the timely opening of sluice gates. At least 26 people are known to have been killed and more than 160 are reported missing.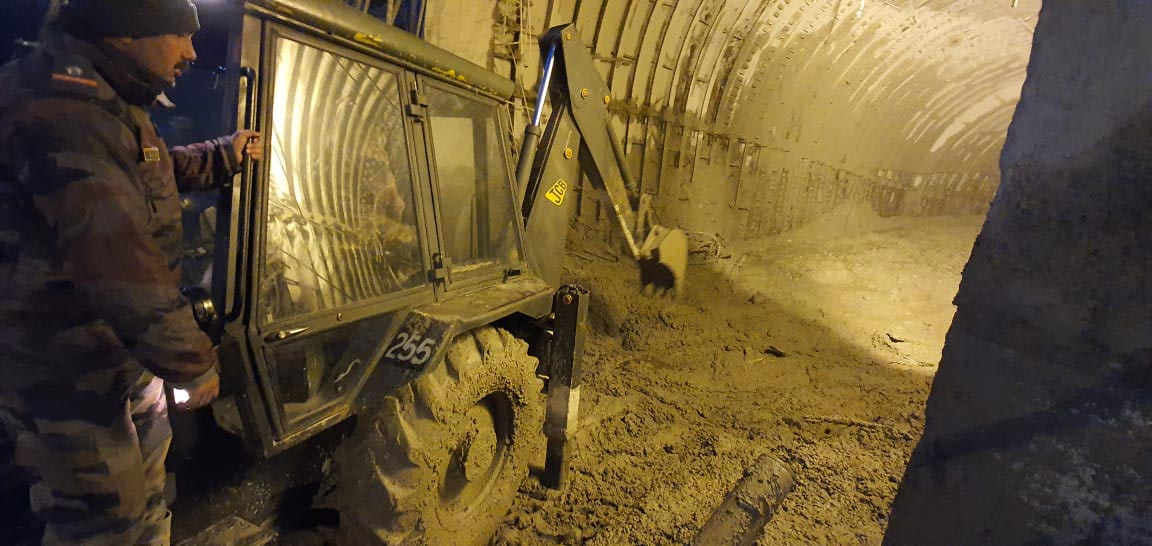 It is still too early to be sure of the root cause of the disaster, but a significant landslide appears to have struck a portion of the Nanda Devi glacier on India's second highest mountain, breaking off its end. A flood of meltwater and debris was released into the Alaknanda and Dhauliganga rivers below. One preliminary report has cited climate change as a factor in this disaster, but heavy snowfall in the region in preceding days may prove to have been a more significant contributing factor.
Advancing glaciers are a powerful force of nature, scouring rock, creating mounds of sediment and boulders called moraines, and creating depressions in the land. As glaciers retreat, however, meltwater can fill those depressions or be dammed by moraines to form glacial lakes. A surge in the volume of meltwater triggered, for example, by the collapse of a glacier can overwhelm the natural barriers that contain those glacial lakes or cause them to fail.
There are many glacial lakes around the world at risk, and outburst floods from them are a growing concern—particularly in the Andes, in the Himalayas, and in Alaska. When a glacial lake in Peru flooded the town of Huaraz in 1941, for example, 6,000 people died. Highly destructive glacial floods have also occurred in Nepal. And in Chile the Colonia glacier dams Lake Cachet II, which emptied into the Baker River in 2008, wrecking bridges, buildings, and farms downstream. The ice front that dams Lake Cachet II has failed and reformed on 11 occasions since.
Ice Jams
The February 3 flood in southeastern St. Clair County to the northeast of Detroit in Michigan was caused by ice jams. Chunks of ice or ice brash (smaller pieces of ice) floating downstream can collect around obstructions and block the flow of a river, backing it up, elevating its level, and causing flooding upstream. If the dam breaks suddenly, flash flooding can result downstream.
On this occasion northerly winds sent unusually large amounts of ice down the St. Clair River from Lake Huron. Several ice jams formed, causing the level of the river to rise rapidly in some locations to a record height of about 2 feet above its major flooding stage. Flooding was experienced in multiple communities from Algonac to Port Huron, impacting houses, businesses, and roads. The St. Clair River defines a portion of the border between Michigan and Ontario, and Coast Guard cutters from both the U.S. and Canada worked for several days to break and disperse the ice to alleviate the situation.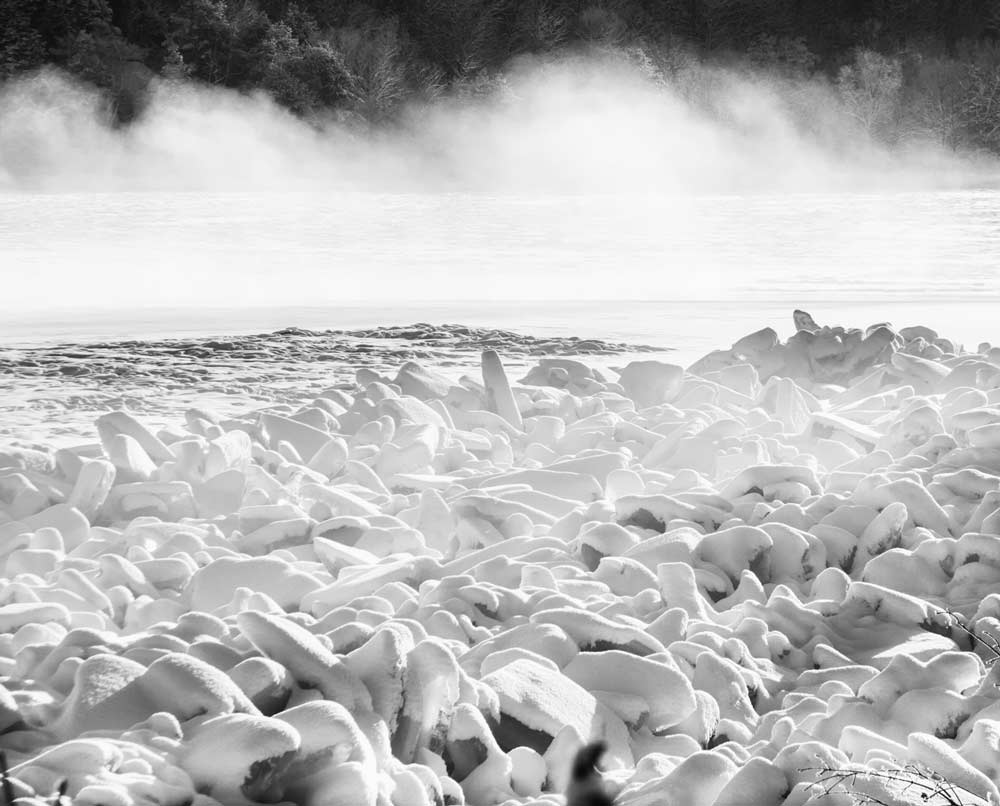 Ice jams, also known as ice dams, are frequent occurrences and can cause serious flooding and property damage. On one memorable occasion they even stopped the immense flow of water over Niagara Falls. At about midnight on March 29, 1848, an ice dam slowed the Niagara River to a trickle for 30 hours. Wind had blown massive quantities of ice from Lake Erie into its source and formed a huge ice dam. Water-powered mills along the river ground to a halt; thousands of people came to see what had happened; and muskets, bayonets, and other relics of the War of 1812 were exposed and recovered. Workers from the Maid of the Mist excursion steamer took the opportunity to blow up navigational hazards in the dry river bed and people rode horses and drove carriages in it. Loud cracking noises on March 31, however, heralded the break-up of the ice dam and a resumption of the usual flow.
Different Threats
Floods can be caused by natural processes, such as heavy precipitation or snowmelt, or the failure of man-made structures such as levees, dams, and drainage systems in urban areas, or by a combination of these factors. Floods caused by ice jams are principally, but by no means exclusively, associated with thaw in late winter or spring, but glacial lakes represent a threat year round. The dramatic flash flood in India tragically inflicted damage and caused serious loss of life; fortunately, the flooding in Michigan was on this occasion of relatively minor significance.

​ Quantify flood risk and uncover new opportunities with AIR inland flood models