The quality of exposure data has a significant impact on the accuracy of results generated by a catastrophe model. Exposure data includes any information about the property, its replacement value, and its physical characteristics including the location of that property. Having an accurate latitude and longitude coordinate for a property can have an enormous bearing upon the accuracy of risk estimation and the impact that extreme events might have on that property.
An Example of Germany Exposures Along the Elbe River
To get a better sense of just how different the impact of extreme events might be if you have the exact location information about a property, let's take a look at an area in Germany along the Elbe River basin. As you might recall, the upstream areas of the Danube and Elbe rivers were some of the worst-hit areas during widespread flooding that became the costliest natural catastrophe of 2013. First, let's look at a comparison of where properties lie in the Dresden area with postal code-level location information and with premium high-resolution geocoding (Figure 1).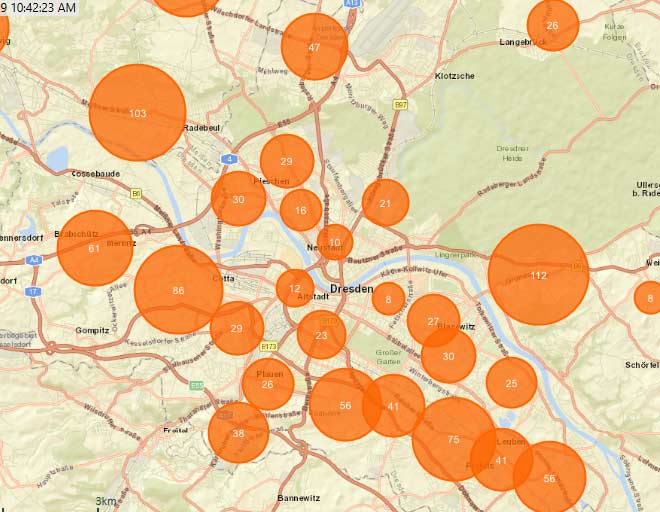 It's clear that the post code-level location information congregates all the exposures in groups of locations, while the premium geocoding data is spread out according to the more accurate location information. If you zoom in closer to the Elbe River (Figure 2) the difference in the spread of exposures becomes even clearer.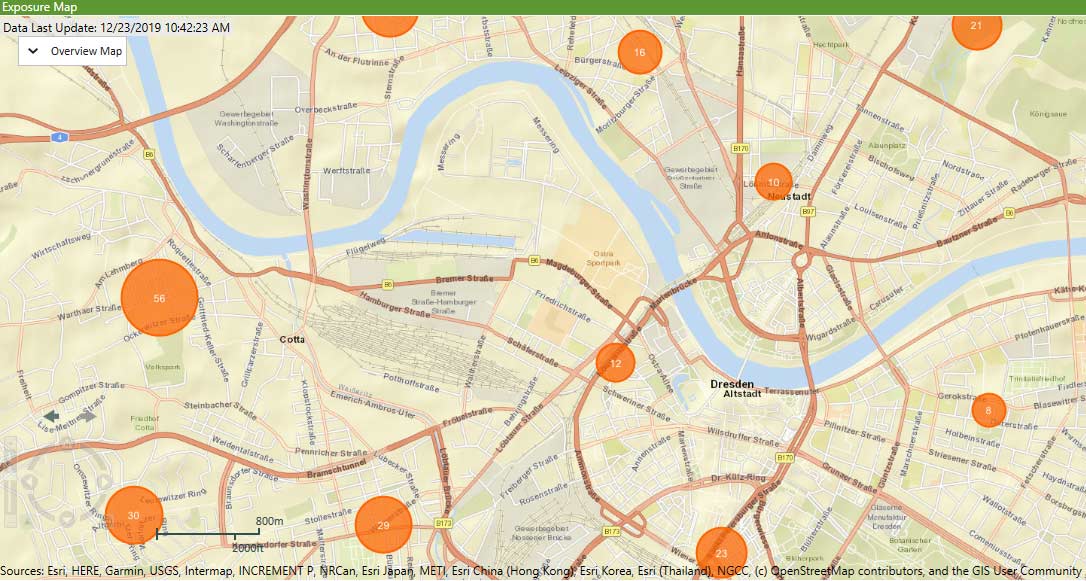 The significance of the granular location-level data is even more obvious when we overlay the 100-year flood depth hazard layer from the AIR Inland Flood Model for Central Europe (Figure 3).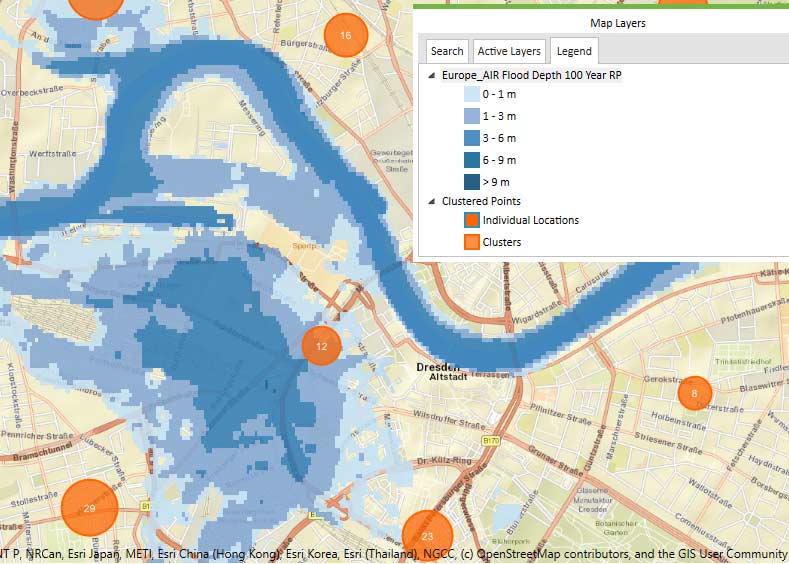 Flood is a peril where location data is particularly important because properties are either flooded or not depending on the height of the inundation and the topography of the area. The more accurate and the more granular your location data is, the better your risk estimation will be.
How to Improve Your Exposure Data with Premium Geocoding
What are your options if you don't have granular location-level data for your international exposures? You can enrich your portfolio and overcome any potential problems with poor data quality or missing information with premium international address-level geocoding. Coming this summer, Touchstone® 2020 will support clients' ability to access this feature for non-U.S. properties.
When licensed and configured, users will be able to import or re-geocode exposure data with street addresses and have the option of including high-resolution address-level international geocoding services via a seamless integration with Touchstone for use with your Touchstone loss, hazard, and geospatial analyses.

Learn more about how to get this premium international geocoding service