Recent events in the U.S. have proven to the (re)insurance industry the importance of capturing flood risk. In 2017, Hurricane Harvey became the wettest hurricane in U.S. history, inundating the Houston area with up to 60 inches of rain—33 trillion gallons of water in total. The next year, Hurricane Florence's crawl across the Carolinas created catastrophic flooding that further illustrated the risk from slow-moving, wet hurricanes. While not hurricane-related, the vast scale of the 2016 Louisiana floods and the 2019 Midwestern floods similarly captured industry attention with sizeable damage.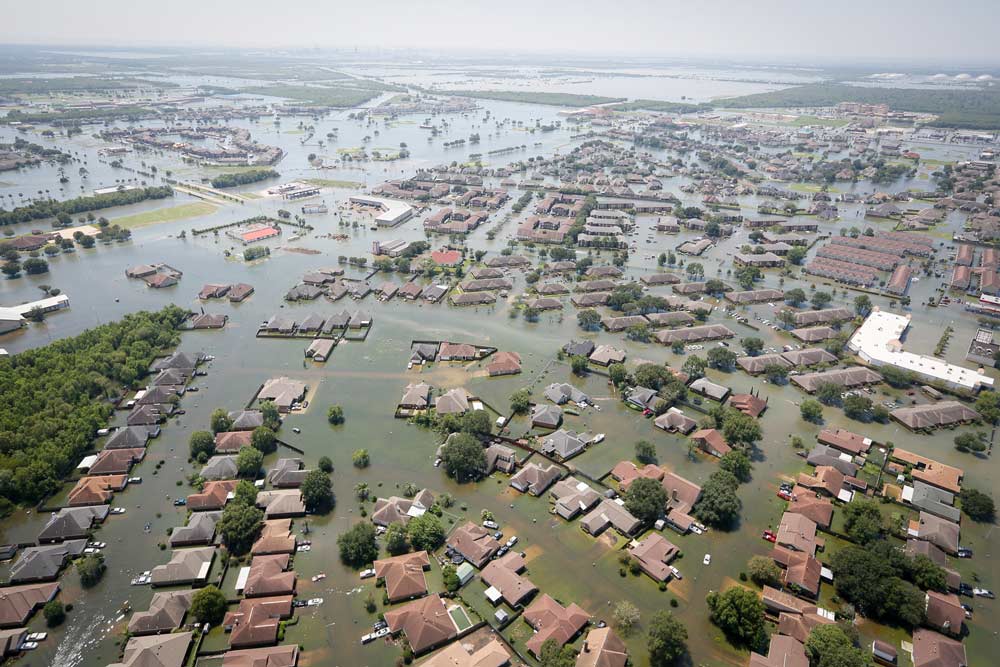 These events—part of an emerging pattern of more frequent and severe floods—have highlighted two major issues according to the Federal Emergency Management Agency (FEMA): the underestimated geographical spread of the flood threat and the underinsured millions of Americans who don't know they are at risk. Historically, only 12% of homeowners in the contiguous U.S. have purchased flood insurance. Many mistakenly believe their homeowners policy covers floods, while some believe they'll get sufficient help from the government—unaware that individual federal disaster aid is less than USD 6,000 on average whereas the average flood damage claim on residential properties is about USD 43,000 according to FEMA statistics based on about 1.5 million payouts made in the last 30 years.
Most homeowners who have purchased flood insurance have done so through FEMA's National Flood Insurance Program (NFIP), which has seen steady growth in the last 40+ years (Figure 2). As of March 2018, NFIP premiums reached USD 3.55 billion across about 5 million flood insurance policies, an increase of USD 11 million over 2017, and much of this risk is transferred to the private market. Yet a recent Verisk study estimates the potential size of the personal flood market to be more than 10 times this. An estimated 62 million owner-occupied residences bear a moderate to extreme risk of flooding and could greatly benefit from flood insurance.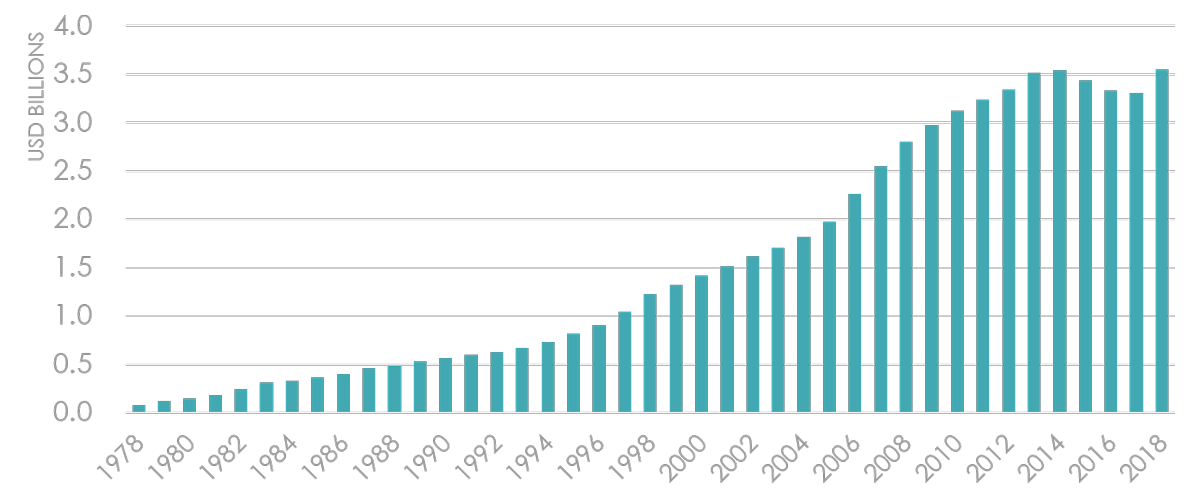 Model Advancements Supported by New Flood Data
These slow, wet hurricanes and other recent U.S. flooding events, while devastating, have generated significant amounts of high-quality, detailed data from sources including weather agencies, damage surveys, and claims, revealing new insights on precipitation-induced flood risk. These data provided an opportunity to better inform our flood model and help reinforce our development of flood damage mechanisms.
In the 2020 release of the AIR Hurricane Model for the United States, our innovative methods of incorporating physically based stochastic flood precipitation and extents into our hurricane model produce a more reliable view of the flood hazard and its natural variability for a robust estimate of the full risk potential from hurricane-induced flooding. A combination of physically based and machine learning approaches has been used for creating realistic hurricane precipitation fields, employing sophisticated machine learning algorithms, for example, to learn and then simulate realistic precipitation patterns.
We've introduced a high-resolution 10-meter digital terrain model, implemented further measures to increase the accuracy of flood extents, and significantly expanded our levee database to account for mitigation measures—and the chances of those measures failing. Other enhancements include a new physically based pluvial model to provide a more accurate view of pluvial, or off-plain, flood risk, the latest and expanded land use/land cover data and river gauging data sets, and a unified approach for all vulnerability functions that apply to both storm surge and inland flood.
The updated AIR Inland Flood Model for the United States and the updated AIR Hurricane Model for the United States—high-resolution, physically based catastrophe models that simulate both tropical and non-tropical precipitation realistically—together offer the industry a unified and comprehensive view of flood risk from all precipitation events never before available to the industry to allow insurers to expand into underserved markets with attractive, profitable options that can help close the flood insurance gap.

Read the first of three articles on managing U.S. flood risk, "Modeling Hurricane-Induced Precipitation"