A century ago, on December 16, 1920, a massive earthquake struck Haiyuan County in north-central China's remote Gansu Province, today part of the Ningxia Hui Autonomous Region. It struck just after 7 p.m. local time at a depth of about 15 km and aftershocks followed for three years. The United States Geological Survey (USGS) describes it as an M8.3 event, and the Chinese Earthquake Administration assigns it closer to an 8.5. It was an extremely powerful quake and its observed effects corresponded to the maximum intensity of the Modified Mercalli Intensity Scale (XII).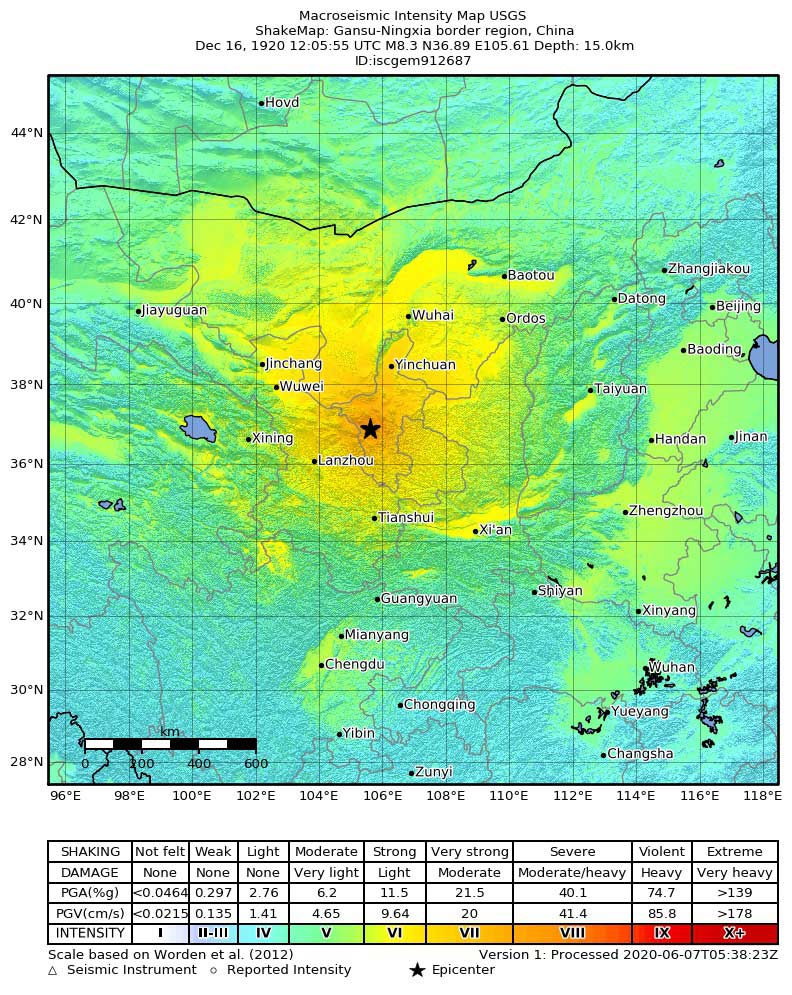 The quake was strong enough to register on earthquake monitoring bodies' equipment in 96 locations around the world and caused seiches in two lakes and three fjords in Norway. It remains comparatively little-known, however, partly because of its remote location and because there were other major political and humanitarian crises distracting the country in the early years of a civil war.
The death toll directly from the earthquake and associated landslides or from starvation and/or exposure in the extreme winter cold that followed them, was high. The USGS put the figure conservatively at 200,000 lives lost, but a 2010 Chinese study estimates that 273,000 people died. In a region with a low population density almost half of Haiyuan County's residents reportedly perished. The 1976 Tangshan earthquake, which also occurred in China, is accepted as the deadliest earthquake of the 20th century; it killed about 242,000 people.
A Special Geo-Hazard
Not far from the epicenter of the Haiyuan earthquake structures in the provincial capital of Lanzhou reportedly fared well in the quake and its aftershocks, but in the surrounding rural areas there was widespread devastation. Within 125 miles (200 km) dozens of villages and all homes in the cities of Longde and Huining were destroyed; more than 70% of structures in 14 counties collapsed.
Some 675 major landslides occurred, including one that obliterated the village of Sujiahe in Xiji County. Rivers changed course or became dammed to form dozens of lakes. The USGS estimates that 100,000 lives were lost in vulnerable areas as a direct result of the landslides.
Most lives were lost to landslides in the counties of Haiyuan and Guyuan where many yaodongs (cave dwellings) collapsed. Haiyuan is in the Loess Plateau of northern China, the largest loess terrain in the world. The region's loess deposits—a fine yellow sediment—are hundreds of meters deep in places; for more than 4,500 years they have been excavated to create cave dwellings. Yaodongs are renowned for being cool in summer and warm in winter and 90% of the rural population of the Loess Plateau still lives in them. They represent a special kind of geo-hazard because they are so prone to collapse.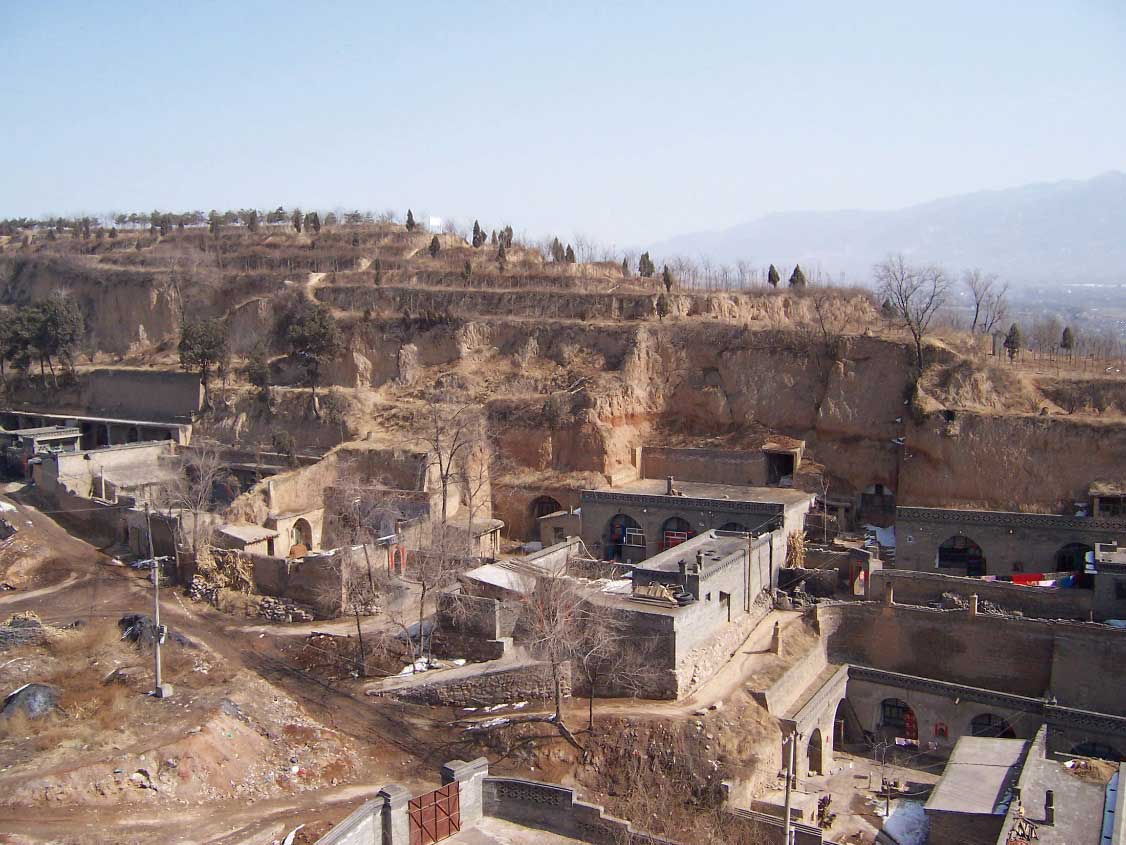 Severe Hazard
China's earthquake hazard is widespread as well as severe. Damaging earthquakes have occurred within an area of more than 9 million square kilometers, from the Himalayan mountain range in the west to the east. Historical records dating back more than 4,000 years indicate that massive earthquakes with magnitudes on the order of 8.0-9.0 have occurred in several areas throughout the country.
China's severe earthquake hazard is due to its unique tectonic environment. The country is situated along the India-Eurasia plate boundary, which is the largest seismic zone in the world and responsible for most, if not all, of the crustal deformation in China. The India Plate continues to move in a northeasterly direction at about 40 mm per year, causing a north-south compression of the Himalayan mountain range, which is still rising in response. This massive collision zone stretches from northern India to Kyrgyzstan, Mongolia, and northeastern China over a distance of more than 1,250 miles (2,000 km), wider than any other plate boundary zone on Earth and it has created a great number of large thrust and strike-slip fault systems.
In China large earthquakes generally occur in the central and western parts of the country where the population is lower. The Haiyuan earthquake occurred on the Haiyuan Fault in north-central China at the northeastern margin of the Tibetan Plateau. Surface faulting was observed for about 125 miles (200 km) from Lijunbu to Jingtai.
Due to the lack of strict building codes and code enforcement before 1978, even moderate earthquakes have caused heavy losses in China, particularly to residential buildings. China's remarkable urbanization and accompanying building boom in recent years have, however, led to rapidly growing concentrations of residential and commercial exposure. This, along with large construction projects such as the Three Gorges Dam, the 2008 Summer Olympics in Beijing, and the Qinghai-Tibet railroad, have increased awareness of earthquake risk and how it is taken into consideration during construction.

Reliably assess and manage seismic risk with AIR earthquake models