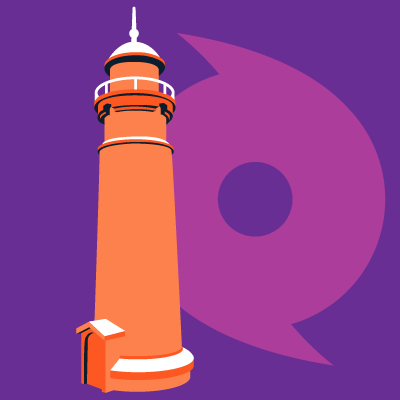 Editor's Note: Fifty-five years before last week's Hurricane Dorian, a hurricane named Dora made landfall in northeastern Florida and re-emerged into the Atlantic near the Outer Banks of North Carolina.
When my husband and I made the plan to travel to St. Simons Island—one of the barrier islands off the East Coast between Savannah, Georgia, and Jacksonville, Florida—collectively called The Golden Isles—for a week early last year, we were warned by our hotel that it would only be in the 50s and 60s in late February. So, we didn't plan for beach weather until just before the trip when the forecast showed temperatures in the 70s and 80s. We took walks or rode cruising bikes on the beach every day, basking in the warmth and sunshine. During the course of these walks and rides, however, it struck us as curious that so many sets of wooden stairs were buried nearly halfway into the sand and that very large rocks lined the shore.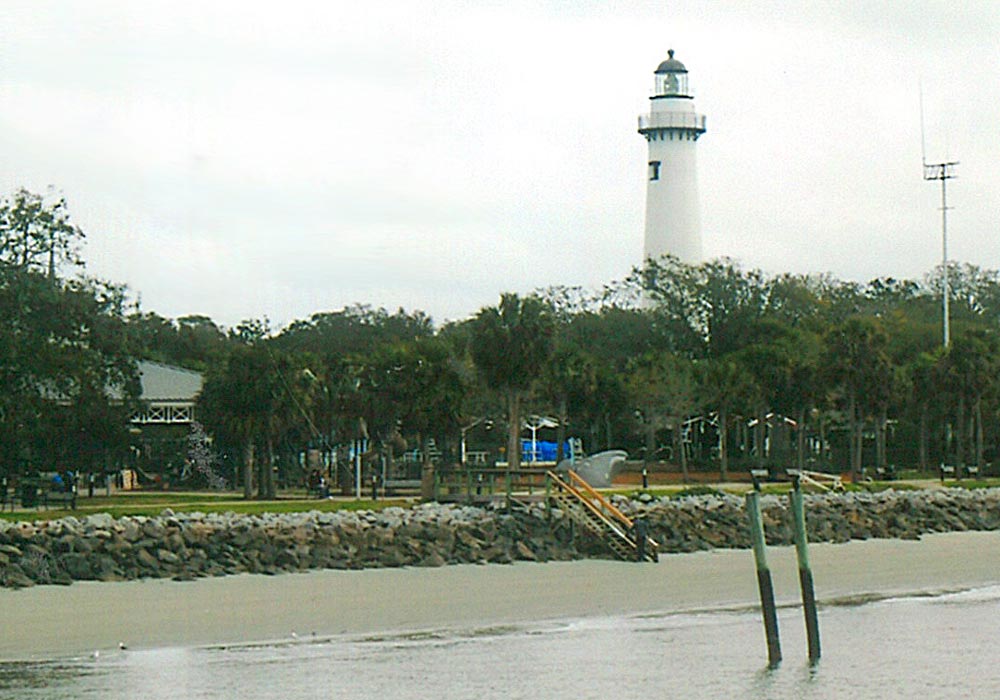 I was certainly familiar with both Hurricane Matthew (2016) and Hurricane Irma (2017), yet I hadn't considered the lasting, visible damage they caused to the Georgia coast or these barrier islands. Various people referred to the rocks on the beach as "Johnson Rocks," a term I had never heard before. I wasn't even sure I was hearing people correctly. Given what I do for a living, I was surprised I knew nothing about them. It took a trip to the St. Simons Lighthouse Museum, one of the properties run by the Coastal Georgia Historical Society, to find out they were put there after Hurricane Dora severely impacted the area in 1964.
Georgia and Hurricanes
Direct hits by hurricanes in Southeast Georgia are rare, as this part of the country is located on the concave coastline that stretches from West Palm Beach, Florida, to Cape Hatteras, North Carolina, called the "South Atlantic Bight." Southeast Georgia is within the westernmost section of the Eastern Seaboard, a fact I didn't know until I took a trolley tour on the island and the guide told us that St. Simons Island was just about due south of Cleveland, Ohio. I didn't believe it until I looked it up myself: Cleveland's lat./long. is 41.49° N, 81.69° W and St. Simons Island's is 31.15° N, 81.38° W. Coastal Georgians generally consider themselves to be living on the "Protected Coast" because of this fact. But it's not so. Neither Matthew nor Irma made landfall in Georgia, but their impacts were notable.
Although Hurricane Matthew did not make landfall on the Georgia coast, the storm passed close enough and long enough as a Category 2 storm to inflict significant damage from wind, flooding rain, and storm surge. Although it eventually made landfall in South Carolina on October 8, Matthew serves as a reminder that even a bypassing storm can cause major damage. And when people think of Irma's impacts on the U.S., most probably think of the record flooding in Jacksonville or the direct hit on Cudjoe Key—in other words, they think of Florida. But Irma had strong impacts, even as a tropical storm, on the Georgia coast. According to the NHC Tropical Cyclone Report, "While Irma was moving across northern Florida, most of the deep convection was located well to the northeast of the center, and the strongest winds were confined to the northeast coast of Florida and southeastern Georgia … The combined effect of storm surge and the tide produced maximum inundation levels of 3 to 5 ft above ground level along the coast of Georgia and much of South Carolina."
If it hadn't been for the Johnson Rocks as everyone kept telling me on St. Simons Island, Matthew's and Irma's impacts could have been a lot worse.
Hurricane Dora—An Unusual Hurricane
According to the U.S. Weather Bureau Office, Miami, Florida, report published in 1965, "Hurricane Dora was the first hurricane recorded to have moved inland from the east over extreme northeastern Florida. The eye passed over St. Augustine, and Jacksonville recorded sustained winds of hurricane force (82 mph) for the first time in nearly 80 years of record." Because Hurricane Dora slowed quite a bit before reaching land, the winds and the tides also increased slowly, persuading those who lived in the vicinity—and believed hurricanes would not affect them—to evacuate, according to the report.
Hurricane-force winds impacted the southeasternmost part of Georgia, where St Simons Island, off Brunswick, Georgia, (70 miles north of the Florida border) lies; the strength and duration of these onshore winds caused high tides of 5 to 8 feet above normal in the area. The storm surge caused widespread beach erosion, destroyed or damaged beachfront homes, and washed out beach roads. As the winds weakened when Dora moved inland on what the report termed an "unusual westward course," very heavy rainfall spread well inland over northern Florida and southeastern Georgia. After crossing Florida, Dora made close to a hairpin turn back northeast with the rainfall continuing. More than 10 inches fell over an estimated 10,000 square-mile area, according to the report, and there were totals of more than 6 inches near Brunswick recorded. Coastal areas from St. Augustine to the Georgia border experienced the most severe wind damage.
Johnson Rocks
Shortly after the storm, the island had another, more welcome visitor. President Lyndon Johnson arrived on St. Simons Island to survey the damage, remarking that the damage was much worse than he expected. He declared the parts of Florida and Georgia impacted by Dora disaster areas and ordered very large granite revetment rocks be put in place all along the island's high water mark to prevent further erosion of the beach. They still stand there today, as my husband and I saw, and became popularly known as "Johnson Rocks." Mystery solved. It is more than likely that the locals were right—the impacts of Matthew and Irma could have been worse without them.

Read "Hurricane Storm Surge—Complex Dynamics, High Losses" to learn about this high-loss sub-peril.