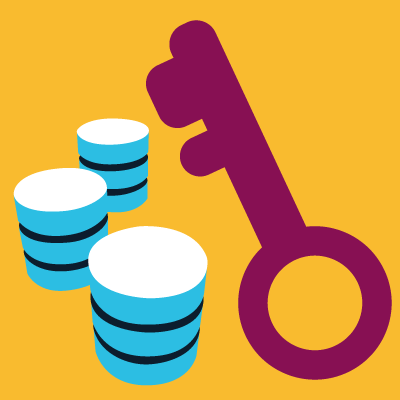 Who doesn't want to introduce more efficiency into their workflow? Today, everyone in the industry, it seems, is striving to improve theirs. With inefficiency in the data transfer process a major concern, an easy way for AIR to help is by facilitating transparency with a truly open and public exposure data schema. And that is just what we're doing with the publication of AIR's CEDE data schema and CEDE-formatted databases for all to use.
This is the first open source database format to be released by a modeling firm, but the schema is already familiar to the market and does not require anyone to learn anything new or to adapt to a new standard—it can be used right away. It will help streamline risk management practices and encourage model development from academic institutions and smaller organizations, especially to fill gaps in current model coverage.
Open Data Standards
Ever since the launch of the UNICEDE® data format more than 25 years ago, AIR has been a strong supporter of open and transparent data standards by:
Facilitating the collection of high-quality exposure data
Enabling accurate and transparent data exchange throughout the insurance value chain
Encouraging innovation and deeper analytics
Promoting interoperability between platforms
Our open data formats include CEDE™ and the Verisk Cyber Exposure Data Standard. AIR was a key supporter of the development and adoption of the ACORD data standard. We are actively supporting the Simplitium Open Exposure Database (OED) by freely providing our CEDE format as the database structure for models running on Oasis LMF, an open source, nonprofit loss modeling framework.
We continue to explore new ways to facilitate the collection and exchange of high-quality exposure data throughout the insurance value chain. Our Touchstone® and Touchstone Re™ platforms were deliberately architected to incorporate multiple views of risk, including importing custom damage footprints to quantify the risk from non-modeled regions or perils. We created Model Builder™ to make it easier than ever to develop and share custom views of risk. And now we have made the CEDE data schema freely available.
The CEDE Data Schema
CEDE stands for Catastrophe Exposure Data Exchange and was available previously as a specification from which clients could build their own Touchstone-friendly databases. The CEDE data schema that has now been published is a specification accompanied by AIR-generated databases in CEDE format that you can download and attach to any SQL Server 2016 instance. The databases are ready to roll and freely available to anyone who wishes to build and share custom catastrophe models. Click here to access the schema.
New Perspectives
Transparency, flexibility, and openness are new standards propelling the industry toward innovation and more robust risk management. As the open catastrophe modeling platform movement has grown, encouraging interoperability of models, the insurance industry has welcomed additional and alternative views of risk. An open standard invites diverse organizations with varied goals to participate in its use. A standards owner seeking to "think outside the box" can look to others to provide feedback and new ideas that can spur innovation. New products or services that piggyback off an open standard can also come to life. New perspectives have the power to better inform resilience decision-making in our industry and around the world.

Learn about AIR's open platform initiatives helping users cultivate their own view of risk while enabling a more open network for information sharing and growth