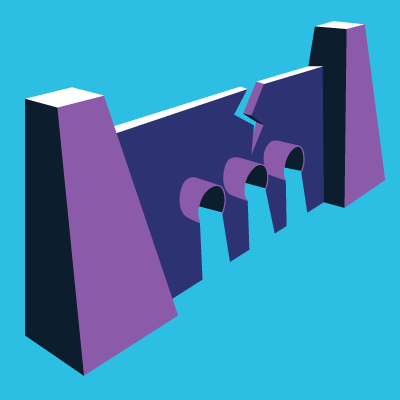 Tomorrow, May 31, is National Dam Safety Awareness Day in the U.S. One of its goals is to highlight what people can do to prevent catastrophic dam failures and to lessen the impact should one occur. Dam failures are rare, and when they happen it is often in response to heavy rainfall—although there is usually also some underlying deficiency in the structure. As well as risking public safety, dam failures can damage infrastructure such as roads and bridges and cause major economic losses.
The most dramatic recent dam emergency in the U.S. occurred at the Oroville Dam in California in February 2017, when heavy rainfall prompted the dam's operators to use the dam's main spillway to discharge water at the rate of 50,000 cubic feet per second. The water's force caused a hole in the structure, which proceeded to grow rapidly. With Lake Oroville filling faster than it could be discharged—and the main spillway compromised, causing a temporary halt to its use—the emergency, or auxiliary, spillway was utilized for the first time since 1968, when the dam became operational. The auxiliary spillway was soon overtopped. While neither the dam nor the main spillway was at risk of catastrophic failure, the auxiliary spillway experienced sudden and significant erosion, prompting the evacuation of nearly 200,000 people downstream of the dam.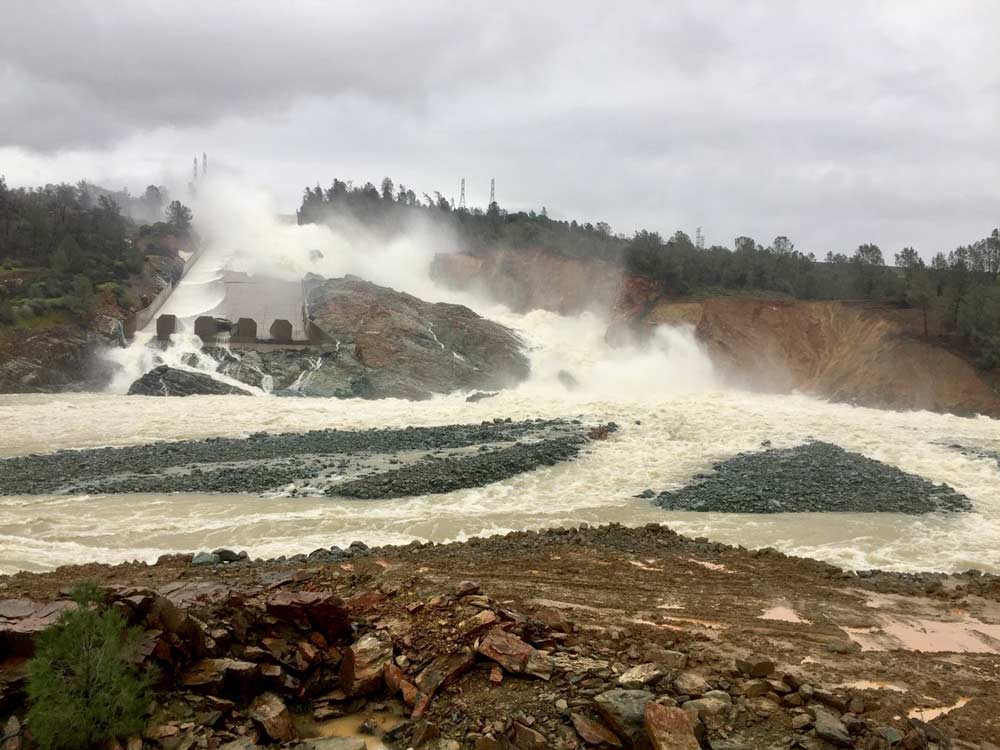 The dam failure that hit the headlines early in 2019 occurred in southeastern Brazil, where an earthen dam retaining mining waste collapsed in February, killing more than 230 workers. The mining company, Vale SA, had experienced a similar dam failure in 2015 that killed 19 and caused the worst environmental disaster in Brazil's recorded history. In the last few weeks yet another dam owned by the same company at the Gongo Soco mine has been at high risk of collapse. Meanwhile, the partial collapse of a 91-year-old dam in Texas was recorded by a nearby security camera earlier this month. The current flooding in the Midwest is stressing aging dams and levees in the region. On the Arkansas River, which crested yesterday 20 feet above flood stage in Arkansas, the Army Corps of Engineers is releasing water from the Keystone Dam in Oklahoma to control the level of Keystone Lake, increasing pressure on levees downstream and risk in the City of Tulsa.
According to the 2016 update to the National Inventory of Dams there are more than 90,000 dams in the United States; most are privately owned and their average age is 56 years. While most of these dams are small in scale and have low hazard potential, more than 11,000 have been categorized with a significant hazard potential that could result in considerable economic loss. Another 15,000 are deemed to have a high hazard potential and to threaten public safety. These at-risk dams are to be found in almost every state.
Dams are built to serve many purposes—irrigation, flood regulation, controlling river flow, or storing water, for example. A dam is simply a structure that holds back a body of water, but water is heavy, and especially when elevated it holds a tremendous amount of potential energy. The higher water is elevated, the more potential energy it has. The controlled release of that potential energy has been harnessed with waterwheels for more than 2,000 years to provide power for mills and other machinery. Water turns the turbines that generate about 16% of the world's electrical power at hydroelectric facilities.
Dam failure releases not only vast quantities of water that floods property downstream, but also releases energy, making the inundation more destructive. Fast flowing water just a few inches deep is enough to knock a person over; the water released by the catastrophic failure of a major dam can be many feet deep and can travel very quickly. This destructive power was weaponized when the Royal Air Force used special bombs to breach dams in Germany in May 1943 to disrupt power generation and destroy manufacturing facilities downstream. An accidental breach can inflict damage on a similar scale.
The largest dams in the U.S. are in good condition and well maintained, but many dams are not, and these are the ones that give rise to concern. Between January 2005 and June 2013 a total of 173 failures were reported by state dam safety programs, along with 587 incidents that could have resulted in more failures. And the risk to lives and property is growing as dams age and their maintenance falls further behind. The risk is also growing because of hazard creep—the increasing amount of exposure appearing in harm's way, particularly in agricultural areas, as a result of continued development. We need dams, but we need them to be safely maintained and operated.
Read "Imagining the Worst: What if the Oroville Dam's Auxiliary Spillway Failed Catastrophically?" for a modelled scenario