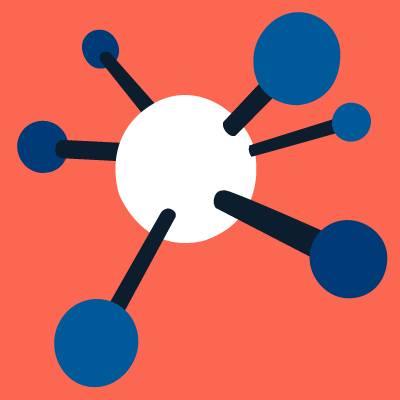 One of the significant developments of the 20th century is the integration of national economies into a global economic system. With the globalization of supply chains came an increased likelihood of companies being exposed to more disruption—both natural (flood, earthquake, tropical cyclone, severe cold snaps, etc.) and man-made (industrial fire, cyber incident, political unrest, port closure, etc.).
Because exports today are more than 4,000 times larger than at the beginning of the last century, flooding on one side of the world can affect economies on the other side. Nowadays, a company operating in the United States may have its manufacturing facilities in China and Taiwan but most of its suppliers in Europe. After both the 2011 Tohoku, Japan, earthquake and tsunami and the Thailand floods, most major claims came from regions outside the directly impacted areas, which draws attention to the complex interdependencies that we see in today's supply chains.
Virtual Networks
In addition to global supply chains, another major development has been the adoption of cloud technologies by corporations. A cloud outage or a cyber attack on a company's virtual network can wreak havoc on physical systems and cause huge economic losses. Similarly, a cyber attack on a public utility has the potential to disrupt many industries. 
As the division between physical and virtual supply chains narrows and starts to vanish, we are seeing the emergence of "interconnected" risk. Figure 1 shows a schematic of interconnected risk. Prolonged downtimes caused by these interconnected risks can result in significant impacts to businesses, including, but not limited to: a) loss in revenue, b) brand reputation risk, c) loss in market share, and d) decline in stock price.
Corporations are investing heavily in capturing and digitizing the physical and virtual interconnections in their value chains; however, deriving actionable insights from these multi-gigabyte or petabyte-sized data sets with mixed multi-dimensional variables is problematic and challenging. Supply chain disruptions and their resulting business interruption (BI) and contingent business interruption (CBI) are costing corporations billions of dollars in revenue each year.
Data and Knowledge Gaps
As the physical and virtual networks of companies have become more global, insuring interconnected BI and CBI risk has grown more complicated. Typically, insurers price cover based on previous claims' histories; however, this data may not be readily available for interconnected risk. The lack of full visibility into an insured's network makes exposure and risk assessment challenging. In addition, the absence of an official data standard and quantitative risk analytics makes development of automated underwriting rules uncertain and resource-prohibitive when scaling the underwriting process to cover for small and medium sized enterprises (SMEs).
To account for the uncertainty arising from the data and knowledge gaps discussed, insurers typically resort to a "faith-based" piecemeal approach for BI and CBI underwriting. This piecemeal approach for CBI risk underwriting without considering the correlation across suppliers/service providers, products, and industries can lead to risk aggregation creeping into an insurer's portfolio, where a large-scale event can lead to catastrophic accumulations.
Proactive Risk Management
Employing machine learning and other promising predictive methods can help identify patterns in various and diverse supply chain data and continually improve the understanding of interconnected risks. This allows risk managers and insurers to transition from reactive to proactive management of their supply chain risks by identifying interdependencies before events happen and by future-proofing their portfolios against probable impending contingencies.
The complexity of expanding supply networks (both physical and virtual) create numerous interdependencies and exposures, and only recently have progressive companies focused on supply chain resilience and insurance. It is reasonable to expect the demand for BI and CBI insurance products to increase significantly over the next few decades. To be resilient against these new vulnerabilities and threat vectors, and to close the existing protection gap, it is important for the insurance community to take a holistic view of assessing interconnected risks and to develop insurance products that cater to the broader needs of global businesses.
Learn about AIR Supply Chain Consulting Services, which enable corporations to build effective supply chain risk management (SCRM) strategies that minimize disruptions caused by extreme events