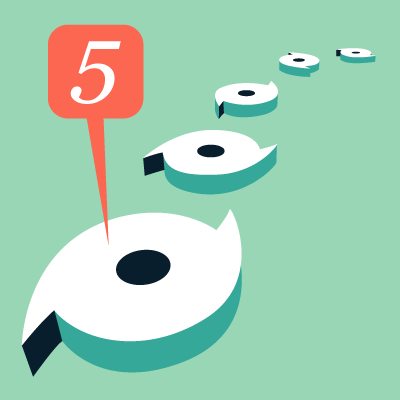 On October 11, 2018, AIR issued an ALERT™ reporting Hurricane Michael's landfall on the Florida Panhandle near the coastal town of Mexico Beach. In it we noted how Michael had rapidly intensified as it approached the coast, and that its minimum central pressure had decreased to 919 mb, which is the third lowest pressure on record for a U.S. landfalling hurricane. We also reported that with maximum sustained winds estimated to be 155 mph, Michael was nearly a Category 5 storm when it struck.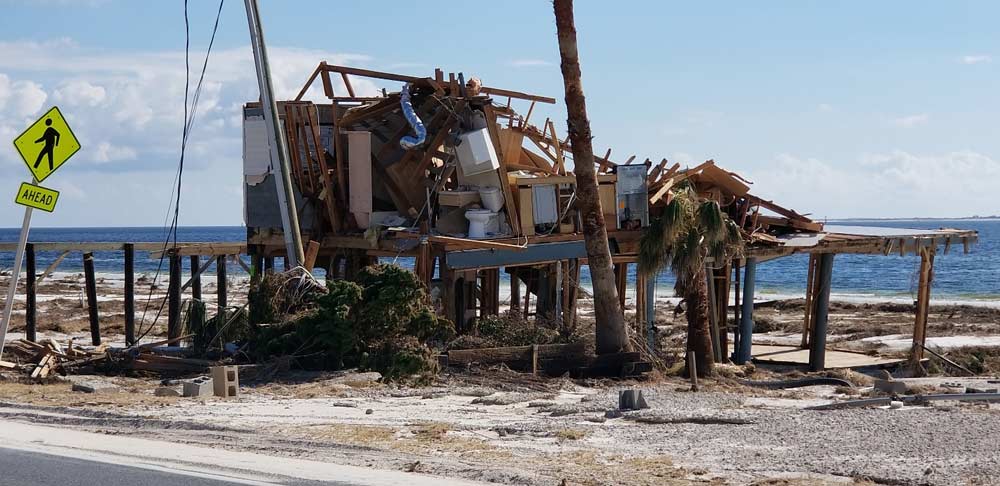 Well, on April 19 the National Hurricane Center (NHC) announced that it has now determined that the storm's estimated intensity at landfall was 160 mph. This figure is 5 mph higher than originally estimated, which is enough to push Michael over the line to become a Category 5 storm—only the fourth Category 5 storm officially on record to have struck the United States. The other three were Andrew in 1992, Camille in 1969, and the Labor Day Storm of 1935.
The reclassification won't alter the extent of the damage experienced in the Florida Panhandle. So, why make the change?
Best Track Data
Every year, on average, 84 tropical storms (including 43 hurricanes) form around the world, with considerable variability by ocean basin. Basin size and location, proximity to continents (dry air), sea surface temperatures, wind shear, and relative humidity, to name several, all contribute to tropical cyclone variability by region. To study how these factors affect tropical cyclone formation, make seasonal and real-time forecasts, and assess potential losses in catastrophe modeling, researchers depend on best track data.
Best track data represent not only the "best" location (storm track) estimates for tropical cyclones throughout the lifetime of the storm, but also the intensity (central pressure and/or wind speed) estimates at each point along the track.
Best track data have a wide range of applications across disciplines. Wind engineers use best track data to inform the development of building codes; forecasters use them for model validation; and climatologists use them to study climate change. In catastrophe modeling, researchers use best track data to develop and validate probabilistic landfall frequency and intensity estimates to inform a long-term view of tropical cyclone risk.
Post-Event Analysis
Because these storms are complex and highly dynamic, and because observations are limited and subject to uncertainty, scientists need to conduct post-event analyses of all available data to ensure that each storm is appropriately represented in the best track data set.
The World Meteorological Organization divides regions of tropical cyclone formation into seven basins, monitored by six Regional Specialized Meteorological Centers (RSMCs), one of which is the NHC, and six regional Tropical Cyclone Warning Centers (TCWCs). Best track data are the official responsibility of RSMCs and are updated each year with the previous year's tropical cyclone information.
The tropical cyclone tracking agencies all use remotely sensed, or satellite, data and land-based radar data to estimate storm intensity and location, but the NHC is the only agency to also routinely fly aircraft into tropical cyclones to directly measure storm characteristics. One might assume that direct observation is superior to remotely sensed data, but that is not necessarily the case because both methods are subject to uncertainty for different reasons; the two methods are complementary.
During a hurricane, massive amounts of data are received and there is intense pressure to deliver analysis quickly. After the event, scientists may not find new sources of data, but they can take a more measured approach to revisit the data they have and take the opportunity to broaden their focus. The NHC has been reanalyzing and revising historical tropical cyclone data as part of the HURDAT Reanalysis Project since the early 1990s.
The NHC has also re-examined some key historical storms, such as Hurricane Andrew, the intensity of which was a topic of debate for years. It had been officially designated a Category 4 based on its recorded wind speeds, but the winds were so intense that anemometers were either destroyed or failed prior to peak intensity. As a result, there were only a few reliable in situ observations near the eyewall. After a decade of reanalysis, the HURDAT Reanalysis Project's study concluded that Andrew had actually manifested Category 5 conditions when it made landfall. Andrew's best track data were eventually updated and released in 2002.
Best Science
The Saffir-Simpson Scale is a man-made rating system based on a hurricane's sustained wind speed. An extremely powerful Category 4 storm is for all intents and purposes indistinguishable from a marginal Category 5 hurricane as far as impact on the ground is concerned. The designation of Hurricane Michael as a Category 5 storm changes nothing for the people in the Florida Panhandle impacted by it, but it is a result of the NHC striving for the best possible science.
Catastrophe modelers use best track data to gauge the frequency and intensity of tropical cyclones in a region and assess changes in regional—or global—tropical cyclone frequency. However, because the historical record alone is not long enough to capture the full range of possible storm experience, statistical methods are applied to the data to create a more robust sample.
The AIR Hurricane Model for the United States incorporates a 10,000-year catalog of simulated hurricanes with wind speeds of at least 74 mph. The large size of the catalogs used in such models reduces some of the uncertainty in the best track data, removing biases and addressing data gaps. Best track data form the basis of developing a robust and long-term view of tropical cyclone risk.
Read "Top 10 Historical Hurricanes in the U.S.: What Would They Cost Today?" to learn about the potential impact of these events should they recur