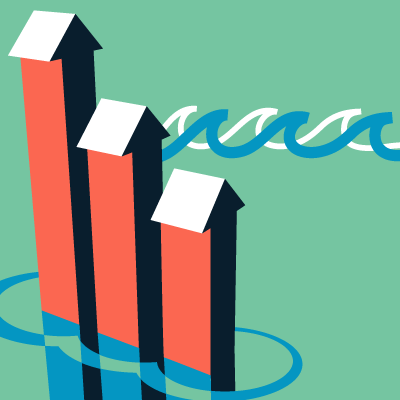 The evolution of catastrophe risk models is among the most significant developments in the insurance industry over the last 30 years. From the period before Hurricane Andrew until today, catastrophe models for hurricane, earthquake, and other perils have become standard tools used by insurers and reinsurers to develop rates, manage exposures, and develop risk transfer strategies for extreme event risk.
In recent years, modeling technology has advanced to add flood risk estimation to the insurer's toolkit. Aided by increased computational power and high-quality digital data sets, probabilistic simulation with flood risk models is now possible at a national scale.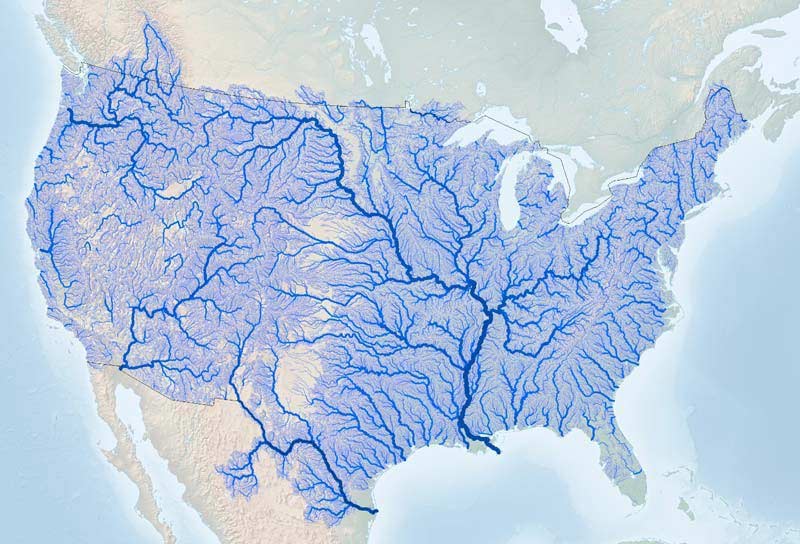 By coupling climate models and physically-based hydrologic and hydraulic models with sophisticated simulation techniques, catastrophe flood models provide location-level loss estimates for thousands of events across vast areas, providing a robust estimate of the full risk potential. An event-based framework allows insurers to understand and quantify the correlations within their portfolios, and the simulation approach can produce not only expected losses but also large loss scenarios for a wide range of annual probabilities.
The Advantages of Catastrophe Models
Multiple catastrophe models are currently being used to inform FEMA's Risk Rating 2.0 project as a complement to other data inputs to the process. These models offer several advantages, including wider coverage, greater differentiation of risk within flood zones, and consistency in the quality and vintage of the underlying data sets. These models allow explicit estimation of off-floodplain (pluvial) risk, a critical factor in areas prone to urban flooding. The models can also be updated more frequently and at lower cost than traditional flood hazard maps.
Because of these advancements, private insurers are increasingly turning to catastrophe flood models to develop flood products. With complete geographic coverage and options to include building-specific details such as basements, first-floor heights, or flood protection measures, the models facilitate integration with existing underwriting and pricing workflows. Over time, this will drive greater participation in the flood insurance market and progress toward the ultimate goal of providing all at-risk property owners with affordable protection from devastating floods.
Continuous Improvement of Flood Risk Modeling
As the models and technology continue to evolve, we will see  improvements in capturing uncertainty and enhanced techniques for capturing flood risk at finer scales, which will be an important element to quantifying urban flood risk.
Historically, the availability and continuous improvement of catastrophe models have driven efforts to collect more accurate and detailed data. For example, with hurricane modeling it is now common for insurers to capture and enter the roof material information for the locations they insure, as research has shown (and the models reflect) that roof details are an important element in structure vulnerability. Similarly, as it relates to urban flooding, more consistent and centralized collection of local drainage information and flood protection measures will be required to effectively model and quantify flood risk in urban areas, which will, in turn, contribute to a more robust insurance market in these areas.
Insurance businesses are already taking advantage of detailed catastrophe models to bring new flood insurance products to market. In many high-risk urban areas, business and home owners are unable to buy traditional flood insurance products, leaving them susceptible to large losses as a result. To bridge this insurance gap, parametric insurance products are being offered to business owners in high risk areas where a payout is triggered by flood depth as measured by a 'smart' IoT device. Probabilistic flood depths, which are a common output from catastrophe models, are used to accurately price these insurance products.
The Growing Role of Flood Models to Inform the Insurance Market
Looking ahead, the large-scale, data-driven simulation methodologies employed by catastrophe models are well suited to evaluating the evolution in land use and building codes, as well as climate-driven changes in rainfall/runoff patterns. As we move toward that future, we can expect catastrophe flood models to play an increasingly larger role in evaluating risk and informing the insurance market.
Read "The Great Flood of 1993: Can Catastrophic Flood Risk Be Better Managed?" for discussion of lessons learned and challenges remaining following one of the costliest floods in U.S. history