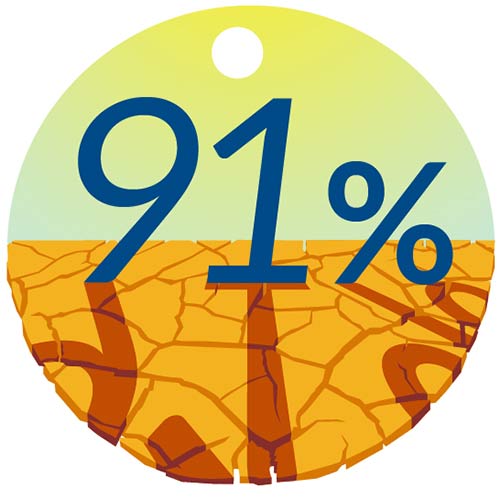 Each year, farmers face myriad potential perils to their crops: drought, waterlogging, frost, and hail to name a few. In Canada, the federal and provincial governments have collaborated to offer multi-peril crop insurance to ameliorate the risk to the producer.
Simply relying on historical losses to estimate future risk is insufficient. Yields have improved due to technological progress; farmer participation has changed; premium rates have been continually adjusted; and crop markets and cropland have shifted due to climatic conditions and financial pressures.
A probabilistic approach can describe the full breadth of possible crop year loss scenarios that could occur to crops planted with the technology and insured with the policy conditions in use today. Insurers and reinsurers will be most effective by taking the probabilistic approach to assessing and managing this complex and mutable risk.
The AIR Multiple Peril Crop Insurance Model for Canada provides (re) insurers with a probabilistic risk management tool that accounts for both generalized large-scale and local risks to help better understand crop risk and make more informed decisions.
View the infographic "Are You Effectively Managing Your Crop Risk in Canada?"