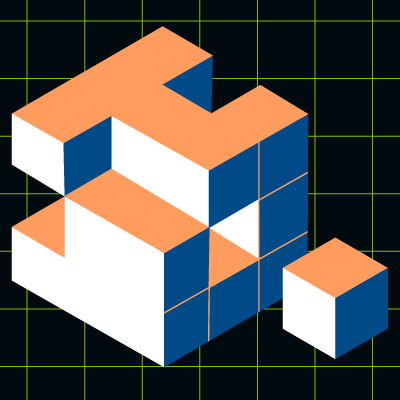 If there's one thing catastrophe models have taught us it is that although we cannot accurately predict the future, we can certainly use the past to help inform our view of what the future may look like.
There are valuable lessons to be learned from our past. More specifically, when looking at the future of catastrophe modeling, I'd argue there's a lot to be learned from the historical significance of the concept of diffusion, proposed by Jared Diamond in his book, Guns, Germs, and Steel, and its importance to the development of technology.
Arguably the most important idea in Diamond's theory, diffusion stands for the spread of ideas made possible by trade and competition. Trade allowed societies to exchange ideas and technology, and competition prevented good ideas from being ignored by more conservative or less open populations.
The fate of China and Europe over the last 500 years illustrates these two forces in motion. Through sovereign decree, China—a unified and advanced nation—banned the building of ocean-going ships and cut itself off from the outside world at the end of the 14th century. Meanwhile, Europe—a region of similar size to China but less technologically advanced—continued benefiting from diffusion among its many states and other cultures. Europe developed rapidly, as the existence of multiple societies promoted competition and, more importantly, allowed good ideas to prevail. Fast forward to the present and we can see diffusion in motion once more—in the re-emergence of China as a global power, through policies meant to foster trade and innovation.
Open Platform and Model Builder
From a (re)insurance industry perspective, open modeling and open platforms can be the agents of diffusion with the power to benefit us all. Expanding knowledge and innovation can be the catalyst for a healthy competitive environment that will ultimately be great for the entire industry. For this reason, AIR architected Touchstone® to be an open platform with open data standards and data; we have taken the concept one step further with the introduction of Model Builder™ to facilitate model development.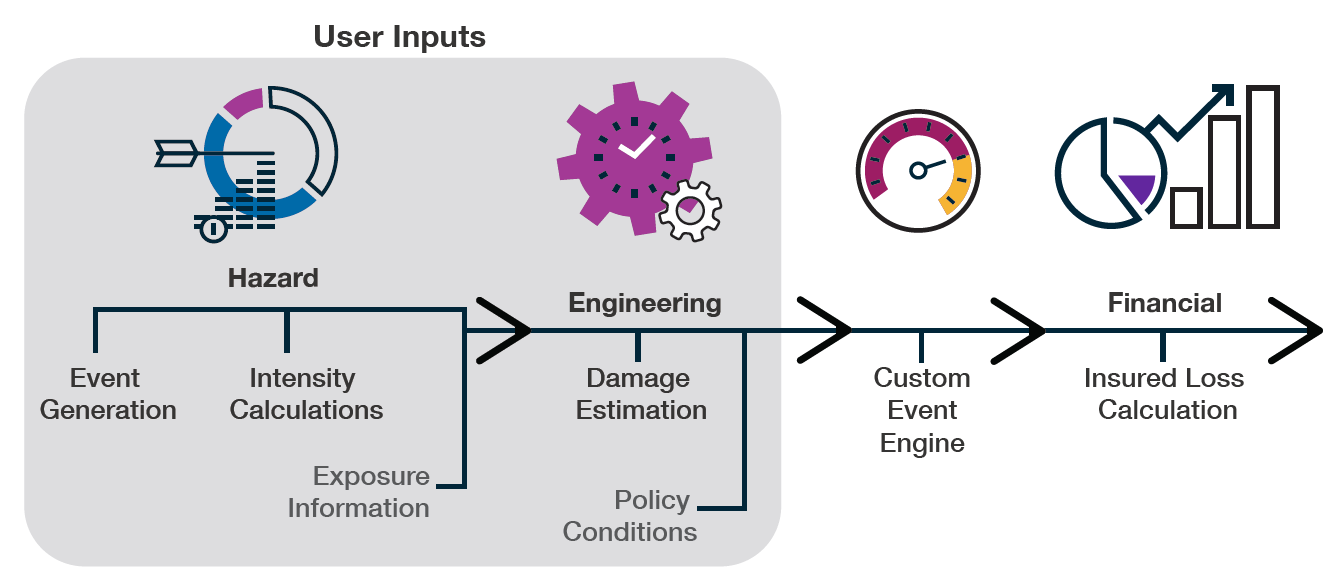 Model Builder enables you to put your own hazard and vulnerability information into AIR's catastrophe modeling framework (Figure 1). The Custom Event Engine takes these inputs and runs your model to obtain ground up losses to which you can seamlessly apply contract terms using Touchstone's financial engine.
Model Builder can democratize the model development process by connecting Touchstone users with developers within academic institutions and smaller organizations, for example, allowing them to create and deploy alternative and/or complementary perspectives to existing AIR models.
Outside the traditional (re)insurance space, Touchstone and Model Builder can help organizations such as NGOs and government policymakers, either by promoting a more effective dissemination of their research and views of risk, or by providing access to catastrophe risk assessment capabilities. A very relevant example of this synergy is the partnership between AIR and The Global Earthquake Model Foundation (GEM). For example, the partnership will allow GEM to make models available to Touchstone users through Model Builder.
The potential uses of open modeling and open platforms are manifold, and more will arise as the industry evolves. At a time when a more open network for information sharing is increasingly being sought, Touchstone and Model Builder can play a central role in the diffusion of knowledge and innovation within our industry and the corresponding path toward better, more informed resilience-based decisions.