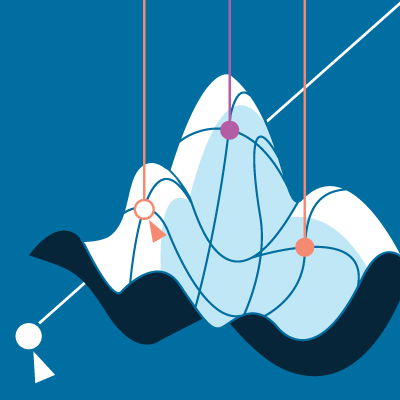 Streamlining processes improves efficiency and makes it easier to achieve organizational goals. Insurers and reinsurers often receive data from brokers that requires cleansing or converting before it can be imported into a policy admin system, an exposure aggregation system, or Touchstone®/Touchstone Re™ for modeling extreme event risk. In this blog, I discuss how Sequel Impact—a sleek exposure management system—can help make this process seamless for you.
In the London Market, many AIR clients also license tools from Sequel, our sister company within Verisk. Sequel Impact is a web-based analytical engine that enables you to visualize both modeled and non-modeled natural catastrophe risks. It can be used to import and export data in various formats and can quickly quantify total risk exposure. Users can also build exposure reports, look at aggregations, and overlay exposures onto Touchstone event footprints for accumulation.
Improved Workflow
You may prefer to import cleansed or converted data into Sequel Impact prior to your modeling in Touchstone, as many of our clients do. To make this process simpler, AIR's data cleansing and modeling team (Data Services) considers new workflows in support of the integration and onboarding of those who license both Sequel Impact and Touchstone. Sequel and AIR have worked to develop a detailed mapping of the workflow that will convert Impact data into Touchstone data. To support this, AIR's Data Services have reconfigured our import templates and our cleansing process to adapt easily to any requests for cleansing into Sequel Impact. The focus has been on U.S. and global property data, whereby you would use Data Services to cleanse your direct and facultative (D&F) risks into Sequel Impact and then send this data to Touchstone for modeling natural perils, such as windstorm, earthquake, and wildfire. This workflow is shown in Figure 1.

To illustrate, let's walk through the life cycle of an account underwritten by an insurer from quote to bind.
Often property data cannot be directly entered into an exposure management system without some manipulation. The first step is therefore getting the data into a usable format. Because Sequel Impact serves as the exposure data warehouse for most of our clients, this first step involves simply loading the quoted policy into Impact. Then our Data Services Team cleanses slip information and schedules not just into Touchstone contract and location files but into client-specific Sequel Impact workbooks. Once loaded, clients can run exposure reports to ensure they're not overexposed in a certain area or that an account does not exceed their limits/underwriting capacity. The next step in the pricing process is to calculate the modeled and non-modeled prices. The non-modeled price is derived from actuarial models, but the modeled output comes from Touchstone.
The direct connection between Sequel Impact and Touchstone allows you to translate your Impact policy terms and schedules into a policy and locations file that can be read and modeled in Touchstone. This seamless and streamlined process enables you to focus more on managing extreme event risk.

Learn more about AIR's Data Services