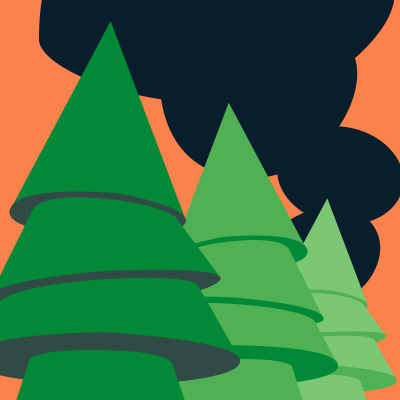 Recent wildfire seasons have incurred significant, headline-grabbing insured losses. In 2017, for example, the Tubbs Fire destroyed more than 5,600 structures, but a wildfire that occurred in the same area in 1964—the Hanley Fire—only destroyed about 100 homes and cabins. Why are loss-causing fires occurring more frequently? A significant driver is exposure growth in the wildland-urban interface (WUI)—the region where undeveloped forests, grasslands, and chaparral meet urban expansion—a zone most at risk from wildfires.
The Wildland-Urban Interface
The bulk of property loss from wildfires occurs in the WUI. In the contiguous United States, the WUI comprises around 220 million acres and is home to about a third of all residential buildings, several hundred thousand businesses, and more than 120 million people. That's a lot of exposure in a wildfire's path, which can lead to significant damage and insured losses. Both the Tubbs and Nuns fires started in the WUI, and with nearly 40% of new homes located in the WUI, it's a high-risk zone that only continues to grow. This increase in exposure within the WUI not only drives up losses of wildfire events, but also increases the frequency of loss-causing events.
Historical Fires that Would Be More Destructive Today
Looking at historical fires, even ones that did not cause significant losses or destroy many structures when they occurred, helps us understand just how much exposure growth in the WUI contributes to wildfire risk. For example, the Awbrey Hall Fire of 1990 burned through about 3,350 acres of central Oregon and destroyed 22 homes. If this fire were to recur today, it would destroy far more structures due to the expansion of the WUI within the historical burn perimeter (Figure 1).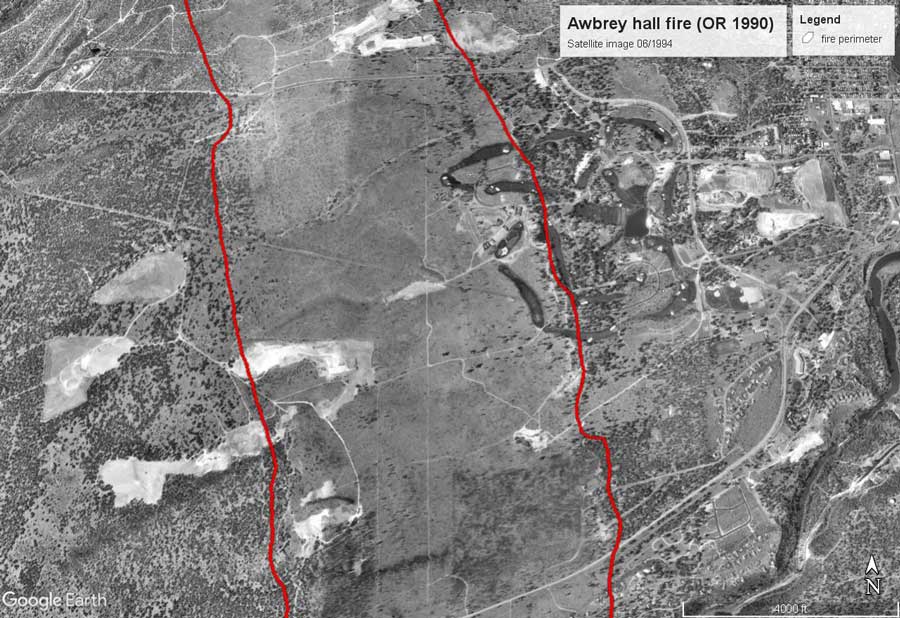 Another fire with a small footprint—the 1996 Harmony Fire in California—burned through 8,600 acres and destroyed 100 homes. When we compare satellite images of the affected area from 1996 and today, we see that the Harmony Fire would also cause far more devastation if it were to recur today due to the expansion of the WUI within the historical burn perimeter (Figure 2). In addition, exposure outside of historical perimeter has increased; that would also be at risk if this fire were to recur in the area today.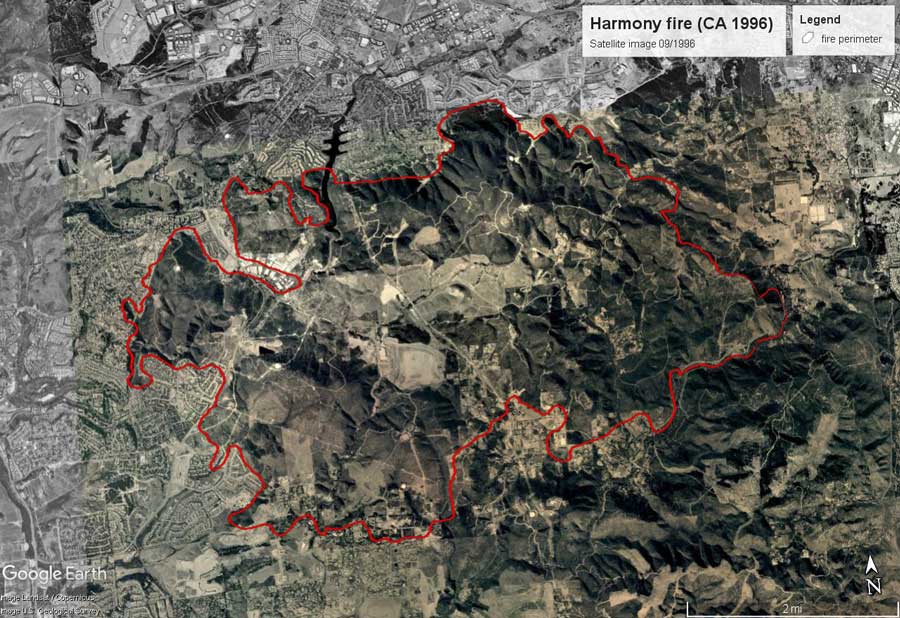 Yesterday's Fires, Today's Exposure
These images demonstrate that even the smaller fires of the past pose greater risk to current exposure. Considering the continued exposure growth in the WUI, the wildfire risk in these areas and others will only increase with time.

Learn about AIR's Wildfire Model for the United States