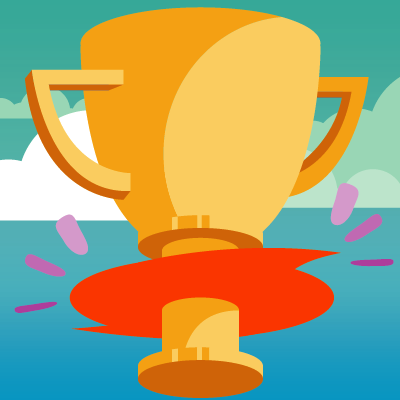 Well, 2018 was another memorable hurricane season: Hurricane Michael was the first Category 4 hurricane on record to make landfall in the Florida panhandle, Hurricane Florence broke statewide rainfall records from a TC for both North Carolina (35.93") and South Carolina (23.63"), and it was the hurricane season with most named Atlantic storms on record forming September 1-12. The season ended with above average activity and predictions of a weak El Niño developing proved accurate. As in 2017 there were storms that resulted in record flooding—with slowing or stalled motion being the primary cause.
With the season behind us, we can now announce the winner of AIR's third client hurricane contest. Congratulations to Jon Tatlock, a Reinsurance Broker at Aon! Jon has won an Ambient Weather Smart Weather Station—a comprehensive local and remote monitoring package with free cloud hosting services at AmbientWeather.net.
What's the Big Idea?
The object of AIR's contest is to guess:
How many named tropical storms will form in the Atlantic during the year?
How many of those tropical storms will become hurricanes?
How many will become major hurricanes (Saffir-Simpson Category 3 or higher)?
How many hurricanes will make landfall in the mainland U.S.?
Jon predicted 15 named storms, 8 hurricanes, 3 major hurricanes, and 2 U.S. landfalls. The actual totals for the year were 15 named storms, 8 hurricanes, 2 major hurricanes, and 2 U.S. landfalls. So, Jon was only one out with his prediction for major hurricanes, and therefore incurred just one error point.
How Did AIR Staffers Do?
AIR also runs an internal hurricane contest for our employees, and this time around 135 people entered. Some ran complex computer simulations, others consulted their psychics, but this year there were only 5 prize winners. One employee— Chenying Zhang, a risk consultant in our Beijing office—predicted the season's counts with just one error point, but the second and third prize winners came close, with just two error points each and had their placing determined by the tie breaker. Overall, the mean error was 7.1 (down from 11.8 last year—lower is better).
AIR's hurricane contest is a fun reminder of just how difficult it is to predict seasonal Atlantic hurricane activity. We hope you enjoyed this year's contest and look forward to launching the 2019 edition in the coming spring!
View AIR's 2018 U.S. Hurricane Season Review webinar for insight and analysis from Dr. Eric Uhlhorn and Dr. Karthik Ramanathan