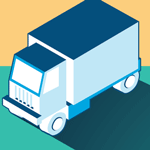 On May 2, at 1:30 a.m., an explosion and fire broke out at Meridian Magnesium's facility in Eaton Rapids, Michigan; damage was severe enough to disrupt manufacturing. A critical supplier for magnesium die-cast vehicle components, Meridian Magnesium is among the world's largest magnesium die casters. One of four Meridian plants in North America, Eaton Rapids supplies custom magnesium alloy components for many automakers, such as the Ford Motor Company, General Motors, Fiat Chrysler Automobiles, BMW, and Mercedes-Benz. A halt in production there has had repercussions along the automotive supply chain.

Download our supply chain issue brief to learn how the 2016 earthquake in Kumamoto, Japan, resulted in production shortfalls in the global automotive industry
One-third of Meridian's Eaton Rapids factory output goes into Ford products. In response to the supply disruption of magnesium alloy components, Ford suspended production at its pickup truck plants in Kansas City, Missouri; Dearborn, Michigan; and Louisville, Kentucky. Other automakers reduced or halted production for some models. For example, following Meridian's fire Mercedes-Benz ramped down production at its Tuscaloosa, Alabama, plant for its GL SUV from May 14 to 18, due to a lack of magnesium die-cast components, and then stopped production shifts.
Employing business continuity planning strategies, Ford and Meridian worked together to relocate 19 dies and other equipment from the Eaton Rapids plant to Meridian's plant in Nottingham, England, within 30 hours of the explosion. By May 18, Ford had resumed production of its F-150 pickup trucks at its Dearborn facility using magnesium alloy die cast parts airlifted daily from Nottingham. The other two Ford plants resumed production by Monday, May 21. Meridian intends to continue shipping parts daily via air until current production at its Eaton Rapids plant recovers to pre-fire levels. It plans to have the entire complex reopened in four months.
Product value at risk (or PVaR) measures the potential loss in production due to a disruption. PVaR for the Ford Motor Company can be derived from the earnings reduction posted by Ford. With more than one week of downtime at its Dearborn facility and two weeks each of downtime at its Kansas City and Louisville plants, the estimated PVaR for Ford is in the range of USD 470 million to USD 548 million for this incident.
The disruption in manufacturing for Meridian reveals the inherent interdependencies in automotive supply chains. A disruption to a critical supplier can ripple through the entire automotive industry and cause a systemwide interruption. Understanding the interconnectivity and risk aggregation caused by critical suppliers in the automotive industry is pivotal for building resilience in the supply chain risk space. Meridian's effect on the automotive industry also illustrates the danger of sole-sourcing components and the importance of including risk analytics as part of supplier identification and management process.
Quantification of PVaR can be an important risk analytics measure for quantitatively assessing the supply chain risk for a company. Stress testing a supply chain across all probable scenarios allows the manufacturer to identify the hidden vulnerabilities in their network. Rather than using cost optimization, a manufacturer can instead risk optimize their supply chain to mitigate potentially expensive disruptions. The resulting estimation allows corporations to transition from a reactionary state to proactively managing supply chain risk.
Listen to AIR discuss the greatest supply chain risks in 2017 in the Claims Journal Podcast