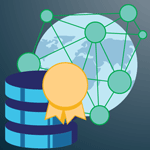 Did you know that AIR has a team dedicated to preparing exposure data for our clients, running that data through our catastrophe models, and helping them understand the results?
One of the main reasons companies ask the AIR Data Services Team to prepare and model their exposure data is because their business needs have changed. They may be a start-up or have introduced a new line of business with a high transaction volume, or they may have experienced unforeseen changes in their data processing personnel.
Whatever the reason, AIR Data Services can offer a sensible and cost-effective solution that enables you to focus better on your staff's core competencies.
Maybe you've thought about availing yourself of such services in the past, but your preconceived notions of how this might adversely affect your current staff, or how it might affect your hands-on approach to modeling has prevented you.
Let the Data Services Team at AIR bust some of these myths:
My data will get sent overseas, and I will not be able to reach anyone in the UK or the U.S.
With the AIR Data Services Team, you always  have a dedicated representative in the UK or U.S. you can reach out to as needed. Our team's direct contacts are based in our London and Boston offices. To ensure a 24-hour continuous workflow and a high level of expertise dedicated to data cleansing, we work very closely with our colleagues in AIR's Hyderabad office.  
My data is going to be sent to a third party.
The AIR Data Services Team does not involve third parties. AIR has experienced catastrophe modelers in all our offices, so AIR employees are applying our first-hand knowledge of the models and software to all aspects of data cleansing, validating, and modeling.
I won't be able to request amendments to the submission, or just change my mind, because everything is automated.
We can amend submission instructions upon your request at any time of the day or night. You need only pick up the phone or email.  We're here to help, and we can access your data as required.
I can't access my data … it goes into a "black hole" until it is returned to me.
With AIR's online portal, you can manage and track the progress of your accounts, and can also run ad-hoc reporting to better manage the workflow of your accounts.
So, if you could use some help streamlining your catastrophe modeling workflows, reach out to AIR's Data Services Team! We're always here to help.

Interested in hearing more? Check out our AIR Data Services solutions brief for more details.