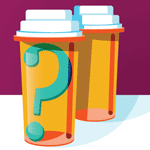 On October 26, 2017, the White House announced a Nationwide Public Health Emergency to address the reported increase in opioid-related deaths and addiction in the United States, often referred to as "America's opioid crisis."
The National Institute on Drug Abuse (NIDA) states that opioids are "a class of drugs that include the illegal drug heroin, synthetic opioids such as fentanyl, and pain relievers available legally by prescription, such as oxycodone (OxyContin®), hydrocodone (Vicodin®), codeine, morphine, and many others." While these pain relievers are "generally safe when taken for a short time and as prescribed by a doctor," they also have a high potential for misuse because in addition to pain relief they produce euphoria. Regular misuse could, according to NIDA, lead to dependence and potential opioid overdose. 
According to NIDA, in 2016 more than 115 people per day died of opioid overdoses in the U.S. The opioid crisis, caused by prescription opioid misuse and addiction, has an estimated annual cost of USD 78.5 billion in the United States. Per NIDA, this number incorporates estimates of the cost of medical treatment, loss of earnings, pain and suffering, and death from overdose.
What Does This Mean for Liability Insurance?
The opioid crisis has the potential to become a systemic liability event because of the high number of opioid manufacturers and distributors, retailers, physicians, and hospitals involved in the marketing and distribution of such drugs.
According to The New York Times, approximately 200 lawsuits have been filed against participants across the opioid supply chain, such as manufacturers and distributors of opioids, pharmacies, insurers, and healthcare providers. Allegations have included, in part, failure to warn, failure to control suspicious opioid orders, and participating in deceptive business practices.
The primary lines of business likely to be impacted by lawsuits related to the opioid crisis are product liability, general liability, and professional liability—including medical malpractice—and possibly directors and officers liability.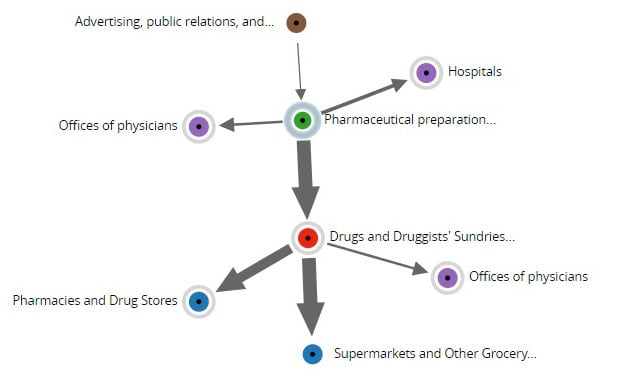 Quantifying the Potential Losses
To quantify potential losses stemming from the opioid crisis, multiple driving factors must be considered. These factors influence the frequency and severity of opioid addiction and, ultimately, either direct physical harm or the need for costly medical treatment.
Potential drivers of frequency of opioid-related losses include:
Prescription writing practices: Changes in the number of new opioid prescriptions written per year, the average length of time each prescription is written for, and the average number of refills obtained for each prescription can directly affect the rate of both opioid addiction and the availability of prescription opioids for illicit use. Recently both physicians and state governments have begun to limit prescriptions.
Addiction and drug overdose rates: The prescriptions written and the level of drug-related education in schools and in the media regarding the dangers of opioid misuse could help limit future addiction and overdose rates.
The propensity for impacted parties to sue: If courts begin holding hospitals, physicians, or other third parties liable for damages related to opioid-related addiction and/or overdoses, the propensity for impacted parties to sue could dramatically increase.
Drivers of opioid loss severity include the cost of addiction treatment, overdose treatment, and any level of compensability that may be found by the courts for family members of a deceased overdose victim.
While more effective treatment for overdose might seem to be part of the solution, the impacts are not always clear. For example, the administering of the drug Naloxone (also known as NARCAN®) by a health professional can reduce the rate of death from opioid overdose, but how death rate reduction may impact opioid-related loss severity may not be so clear-cut—in part because the cost of recovery from overdoses has been increasing. Indeed, a 2017 study led by Beth Israel Deaconess Medical Center in Boston indicated that, from 2009 to 2015, the average cost per intensive care unit overdose admission increased by 58%.
Despite recent efforts to arrest the spread of dependence on opioids, it continues. In many ways, the financial fate of the medical supply chain is in the hands of the courts to determine what, if any, criminal or financial liability each party bears. Depending on court decisions, this crisis could cost medical professionals—and the insurance industry—tens of billions of dollars . If you're interested in finding out more about how you can use the Arium casualty analytics platform to quantify your risk, contact James Kaufmann for more information.

Today, casualty insurers can benefit from modeling risk, just as property insurers have for the past 30 years