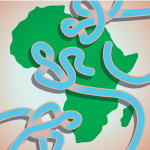 Ebola hemorrhagic fever, a deadly disease caused by the Ebola virus, continues to be a threat to human health, especially in Africa. The 2014-2016 outbreak in West Africa was the largest in history, with more than 11,000 deaths. In the last 18 months, there have been three Ebola outbreaks, all in the Democratic Republic of Congo (DRC):
In Likati, a remote border area in the north-central part of the country, in 2017
In Bikoro, a remote northeastern area, early in 2018
In North Kivu and Ituri, another remote area in the northeast along the border with Uganda
The second outbreak was contained using a strategy of contact tracing (identifying all the people a patient had been in contact with in the days prior to being diagnosed), education about safe and dignified burial practices, and ring vaccination (vaccinating people in the immediate social circle of the infected person). The newly developed Ebola vaccine, which was effective against the pathogen in the three recent outbreaks in the DRC (the Zaire strain of the virus)—and which also caused the 2014-2016 outbreak—is being used.
The third outbreak presents all the same challenges as the previous two (remoteness, difficult access, lack of electricity, etc.), with the added issue that the area is an active conflict zone, with more than 100 armed groups in the area. This situation complicates the work of outreach and prevention, because additional measures need to be taken to protect workers. On September 22, the town of Beni was attacked, leaving roughly 20 people dead, and causing aid efforts to be suspended.
The October 31 situation report from the World Health Organization (WHO) lists 250 confirmed and 35 probable cases (285 total), including 180 deaths, for a total case fatality rate of 63%, which was 57% among the new cases, as shown in Figure 1.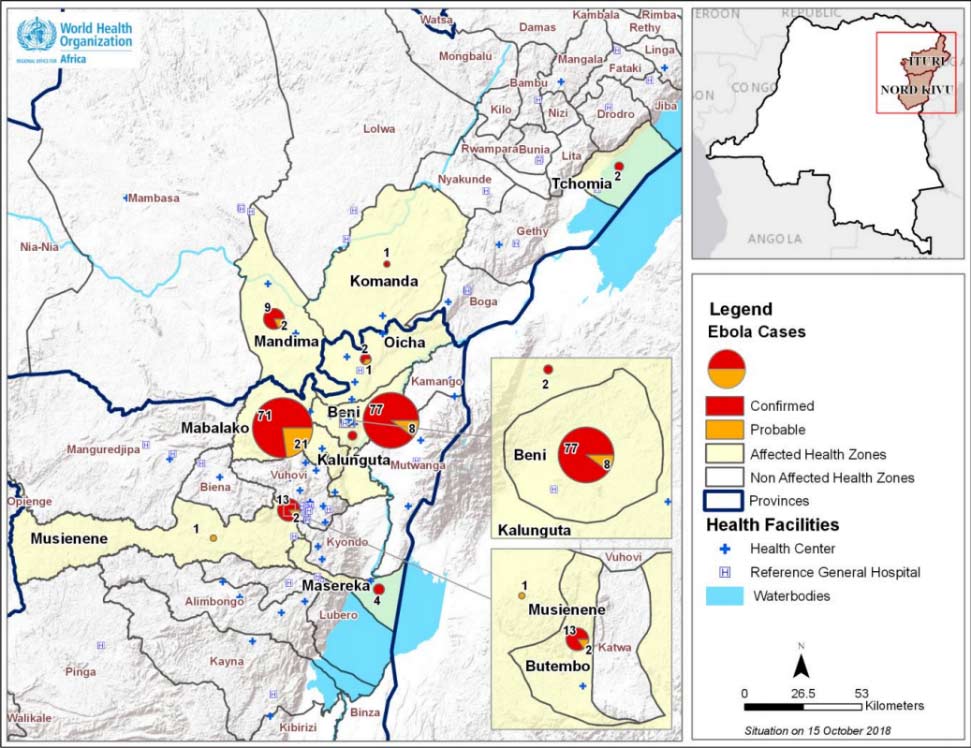 Plans for ongoing response include the use of armored personnel carriers and United Nations troops. Ring vaccination can be difficult outside safe areas, and there is concern that regular movement across the border with Uganda can potentially spread the disease to that country. Figure 2 shows the overlap of Ebola-affected areas, areas of armed activity, and both the location and volume of cross-border travel by people from affected areas.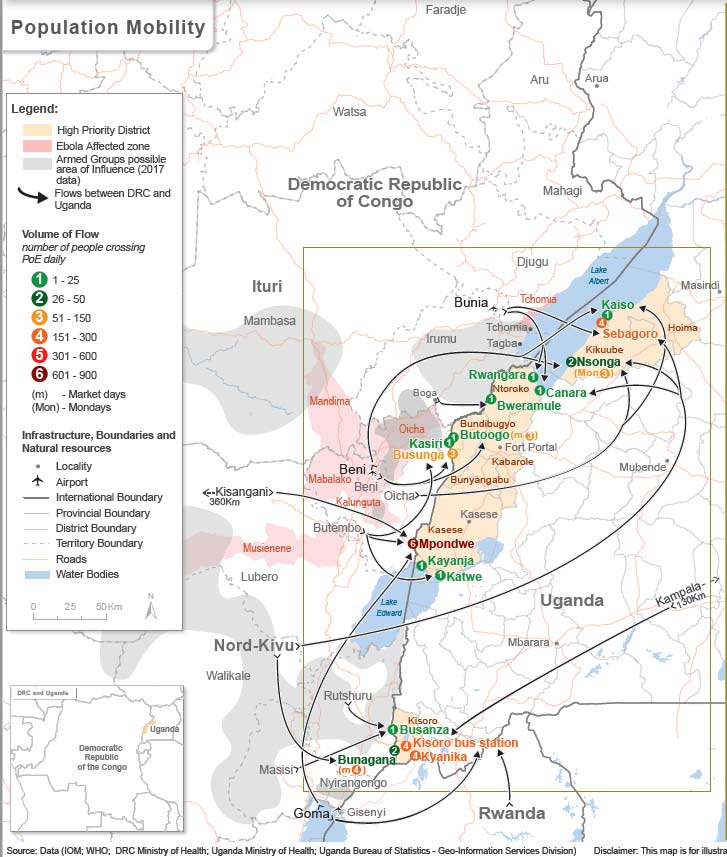 One priority for response is to prevent the disease outbreak from spreading into the at-risk areas shown in orange in Figure 2. Fortunately, knowledge of the effectiveness of safe and dignified burial, willingness to use the vaccine, and to engage in other health-seeking behaviors is high. Despite all the challenges in establishing and maintaining an effective response in these difficult conditions, the experience of DRC with previous outbreaks, as well as the increase in international resources and new techniques and treatments developed in recent outbreaks, seem very likely to be effective in containing the current outbreak.
Read "Pandemic Insurance for the Poorest Countries in the World" to learn about the World Pandemic Emergency Financing Facility