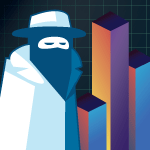 We're thrilled to announce that our probabilistic model for cyber risk is now available in the latest release of ARC!
Since 2017, when we first released our cyber risk analytics platform in ARC , we've received a lot of valuable client feedback on our 17 deterministic scenarios. These scenarios help users answer questions such as, "What are the implications for my portfolio if Cloud Service Provider X goes down 2 days?"
Ultimately though, we've always understood that to further enhance your ability to underwrite, price, manage, transfer, and develop new policies for cyber risk, the need to understand metrics such as Average Annual Loss and the EP curve from the individual contract to the entire portfolio is a critical piece of your decision-making. Today's release of the AIR probabilistic model for cyber risk enables you to quantify the potential financial impact of the most likely causes of cyber loss from both security breach and cloud service provider downtime.
Ensuring flexibility for the user was a core part of our development philosophy when creating the probabilistic cyber risk model. For example, the European Union's General Data Protection Regulation (GDPR) went into effect earlier this year. In the EU this means that organizations that don't comply could face fines of up to EUR 20 million or 4 % of annual global turnover (i.e., revenue), whichever is higher. In light of this regulation, we've provided an option for you to ascertain the potential impact of such a fine on top of the losses for data breach in your portfolio.
Considering the ever-changing landscape of cyber in today's insurance industry, we also recognized that the model had to be well validated. We've calibrated it with public, commercial, and insurance claims data on more than 77,000 worldwide cyber incidents and the cybersecurity profiles of 100,000+ organizations globally.
We've also updated and expanded our cyber industry exposure database, which now features in excess of 12 million organizations across the globe and can be leveraged by (re)insurers to in-fill information such as company industry and size, data storage and transfer mechanisms, antivirus effectiveness, and cloud service provider when that data isn't available from the account records.
Today's release represents another step forward in our goal to help the cyber insurance industry grow profitably, and we can't wait to show you how the new model in ARC can help your organization grow your cyber book of business.
Schedule a demo to see how ARC can enable you to estimate potential insured cyber losses for individual companies or portfolios