Collier County was still under a "boil water advisory" as of Wednesday, September 20. For some residents and businesses this was a minor inconvenience, for others, just more salt in the wound that Irma inflicted. Some businesses, including Starbucks, were yet to reopen due to the advisory even though there is no physical damage at all. Power outages still plagued some communities desperate for relief from the relentless South Florida heat and humidity.
Northwest Naples
Coastal Naples fared quite well in Hurricane Irma, as the wind speeds were well below design levels for newer construction. There was very little evidence of beach erosion or high surge, thanks to the track angle and location of landfall. Homes and businesses did not display significant visible damage, but business interruption and cleanup are still ongoing. The most common theme was downed trees and limbs, which were piled high in front of each house ready to be picked up by the municipality. Structural failures were limited and damage was mostly limited to cosmetic failures of roof cover, siding and some architectural elements. Figure 1 shows a multi-family complex with roof mounted AC units and architectural screen louvers that have been destroyed.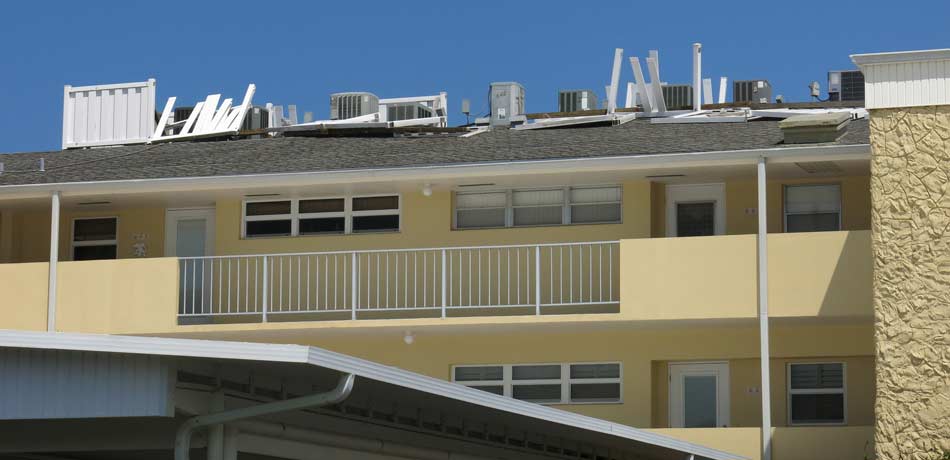 Southeast Naples
Southeast Naples is home to many mobile home parks. The level of destruction there was in stark contrast to site-built homes in the area. While site-built homes had minor damage to siding, roof cover, or screened enclosures, manufactured homes (particularly older ones) were devastated (Figure 2). Of the three parks I visited, there more than ten units that had been condemned and are a total loss, and many others that sustained significant damage. As expected, attachments such as carports, screened rooms, or sunrooms were no match for Irma's winds. Streets were lined with debris—aluminum, roof insulation, and glass. Some parts of the parks were still under a foot or so of water, and inaccessible by car.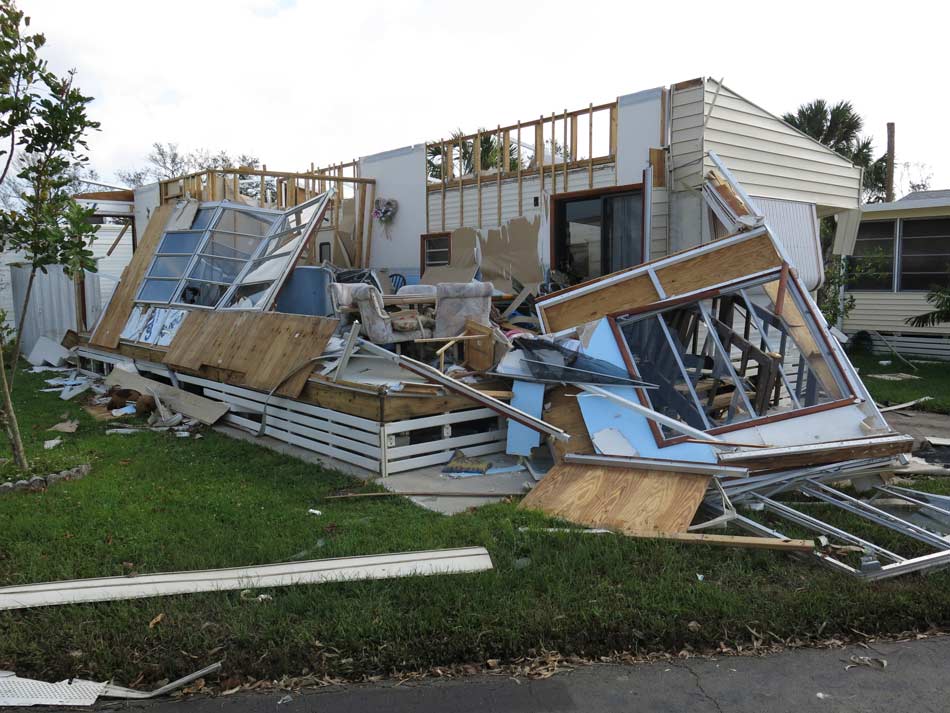 Higher resolution reconnaissance following this storm (and Harvey) is available through our Verisk sister company Geomni. Figure 3 shows an example of the damage over a small portion of one park in Naples from Geomni's survey.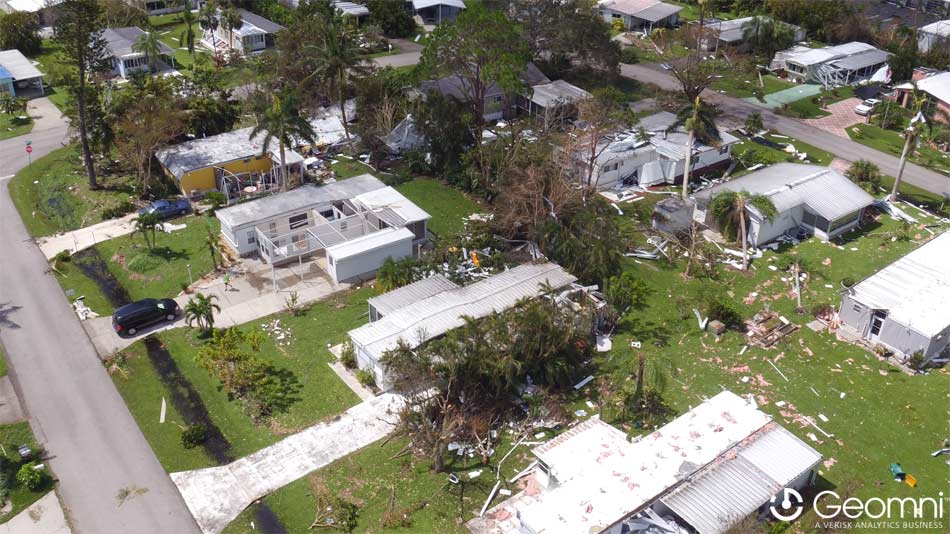 Bonita Springs
Bonita Springs showed similarities with southeast Naples, with significant damage observed in mobile home parks, but limited levels of damage to site-built or commercial properties.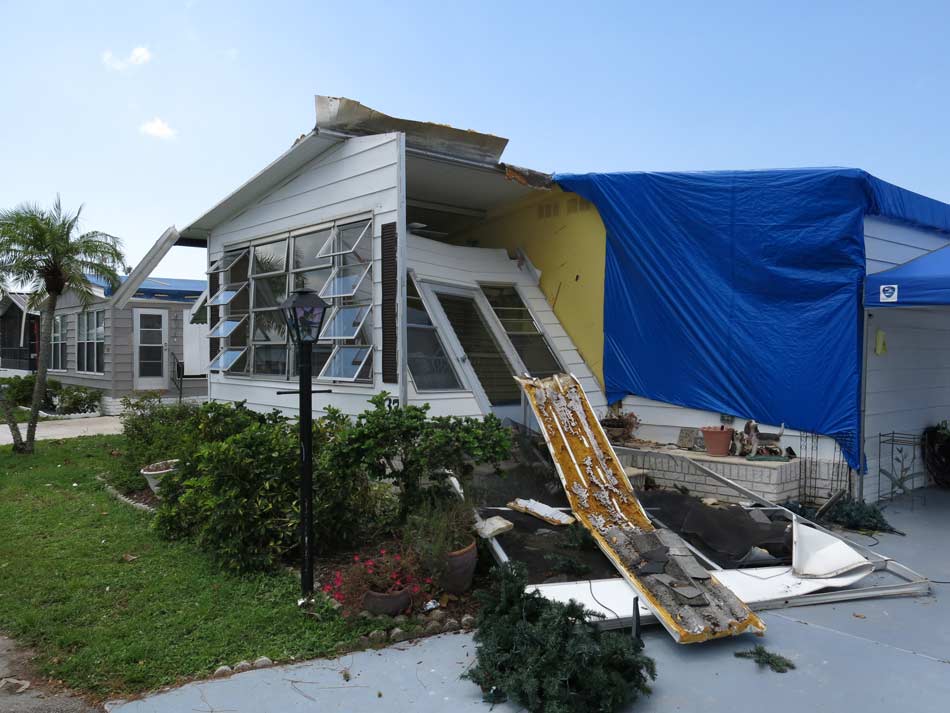 The neighborhood just northwest of Bonita Beach Road and I 75 was still experiencing significant flooding more than a week after the storm had passed (Figure 5).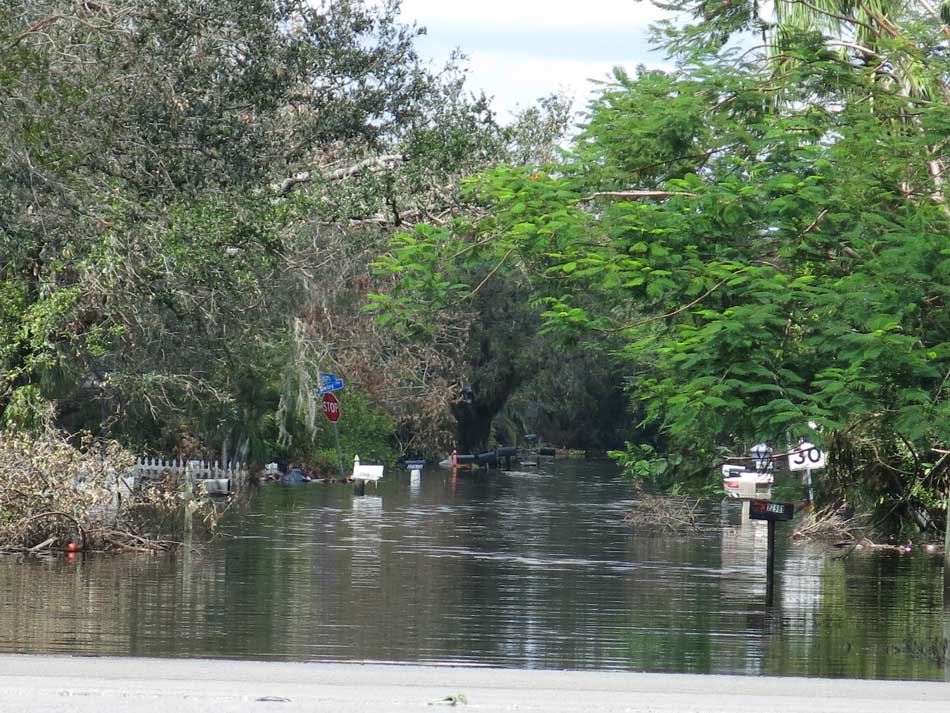 Closing Remarks
The general consensus remains that these neighborhoods dodged the proverbial bullet and are in much better shape than others. Spare a thought for those in particularly hard hit regions of the Caribbean, who endured the wrath of Irma and were then faced with Maria. Being completely dependent on the good will of neighboring islands in times like these makes recovery a very daunting task since nearly every island in the lesser and Greater Antilles has been affected by these storms. The U.S. Virgin Islands are particularly close to my heart, as I called St. Croix home for a few years, and they remain in desperate need of aid.

View our previous damage survey from Irma:
Notes from the AIR Damage Survey Team: Marco Island, Everglades City, and Goodland, FL

View our damage surveys from Harvey: