The team arrived in Mexico City a week after the M7.1 earthquake struck the central Mexican state of Puebla. While the epicenter of the quake was 120 km away, Mexico City suffered significant damage and casualties, with more than 50 collapsed buildings and more than 190 fatalities.
We spent the first day in the Condesa neighborhood, one of the worst affected areas both during this earthquake and the 1985 Michoacan earthquake (which coincidentally struck exactly 32 years prior). We focused in particular around the Cibeles fountain, where a seismometer had been installed following the 1985 earthquake. Most of the damage was to mid-rise buildings, although some high-rise buildings suffered some damage as well. Low-rise buildings fared the best, with some instances of small cracks in the facades. This damage pattern can largely be attributed to the soft soil that underlies this neighborhood.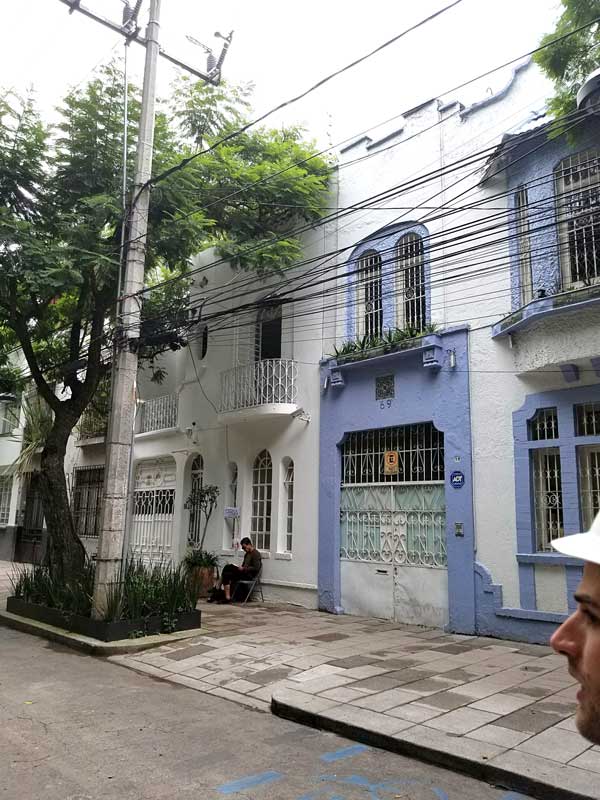 The ten-story reinforced concrete frame building in Figure 2, which had been retrofitted after suffering damage during the 1985 earthquake, experienced significant structural and nonstructural damage during this latest earthquake. The building has been emptied and is cordoned off by the military. Surrounding buildings have also been evacuated for fear that an aftershock could cause this building to collapse and damage surrounding buildings.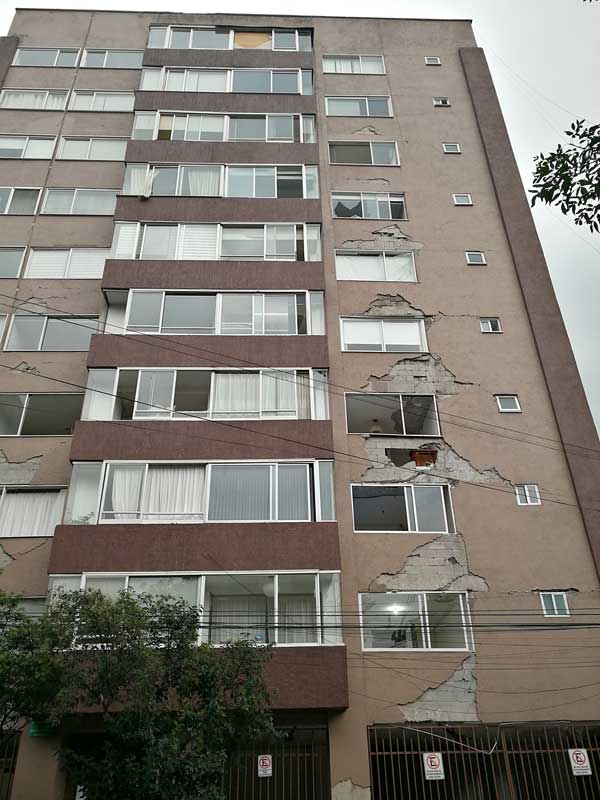 Another high-rise building nearby, a 12-story reinforced concrete frame building built in 1969, suffered significant nonstructural damage (Figure 3).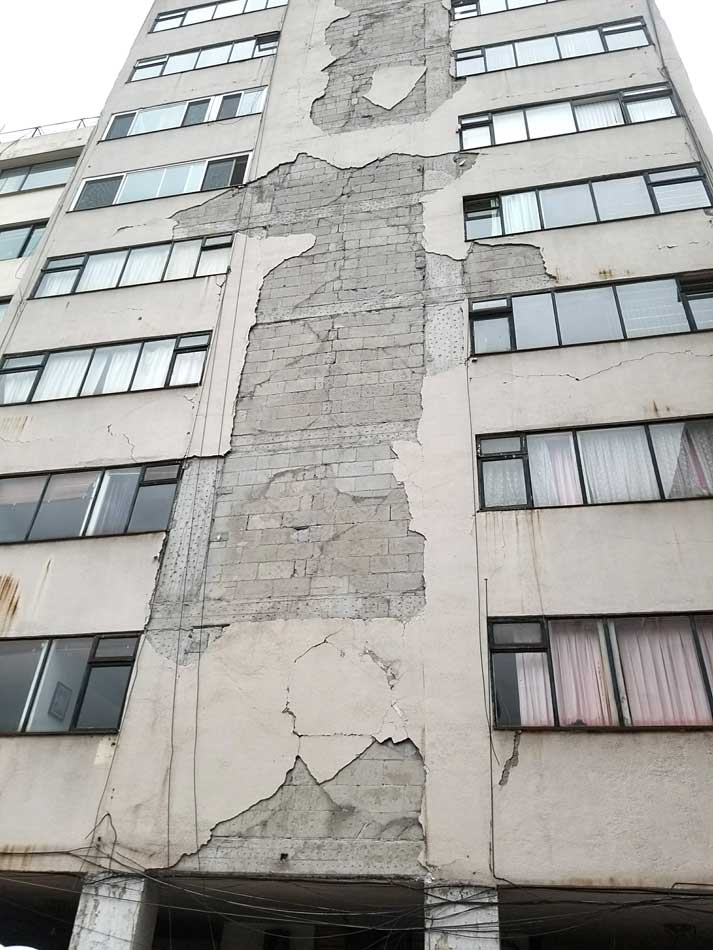 The eight-story building in Figure 4 completely collapsed, resulting in several fatalities. This area was also restricted by the military. Most of the debris had been cleaned up by volunteers before our arrival. Young people in the city have been praised for taking the initiative to help the city without government encouragement.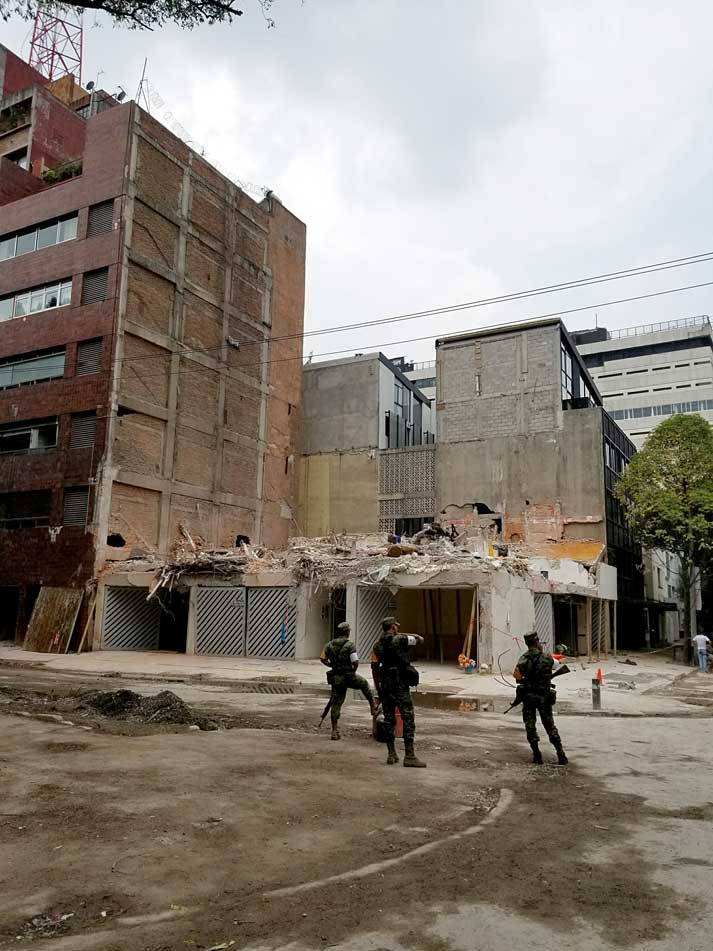 We will undoubtedly be reporting back on additional findings from this, the most significant earthquake to affect Mexico in more than three decades.