The M7.8 earthquake that struck near Gorkha on April 25, 2015, killed nearly 9,000 people in Nepal and caused additional casualties in Tibet, Bangladesh, and India. The devastation in Nepal included major damage to more than 500,000 homes; five years later 75% of impacted households were living in rebuilt, repaired, or undamaged houses, but many people are still in emergency makeshift accommodation. Sadly, this state of affairs is far from unusual.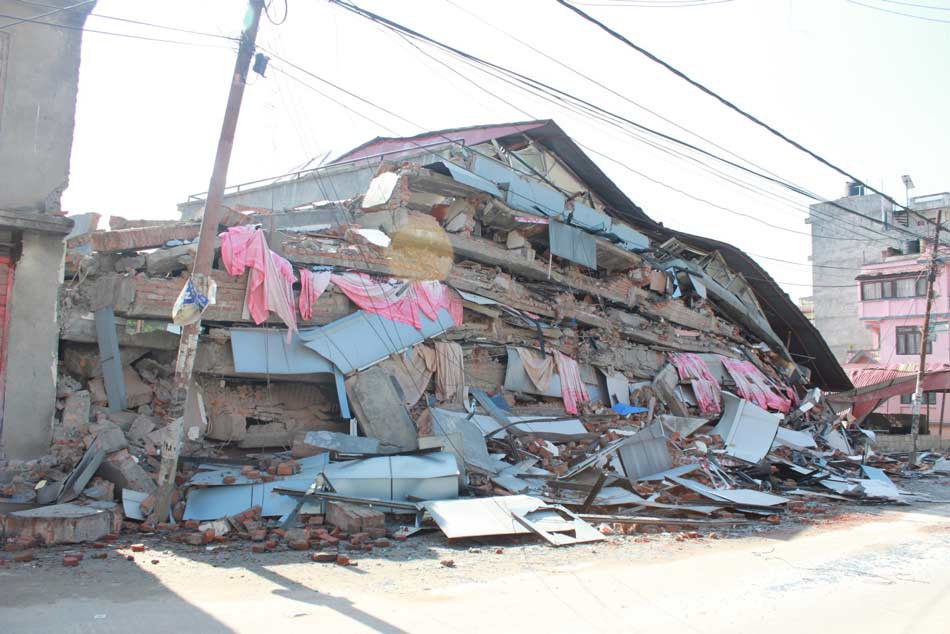 Recovery from a major earthquake, or indeed any extreme event, is always a lengthy process, even for wealthy and developed countries. An earthquake fades from the headlines after a few weeks, but recovery in the impacted region can continue for years. How long does it take? That depends upon local resilience, adequate funding, effective government, and a host of other factors, but the short answer is, "much longer than you'd think."
Resilience and Resources
Japan is a wealthy and developed nation, but its Tohoku region is still recovering from the M9.0 earthquake that struck off its Pacific coast on March 11, 2011, and the massive tsunami that followed close upon it. When we blogged on the 5th anniversary of that event, a huge recovery program had been implemented. Most debris had been removed and 95% of medical and 98% of school facilities had been restored; industrial production indexes had recovered, 85% of seafood processing had resumed, and 74% of the farmland affected by the tsunami was productive again. Even with those stats, much of the region was still far from recovered—180,000 remained homeless—and a second five-year "Reconstruction and Revitalization Period" was about to be launched. Seven years after the event most of the damaged roads and railway networks had been rebuilt but completion of public housing for the homeless was at 94% and housing on elevated land for communities impacted by the tsunami at 80%. When the Reconstruction Agency that was set up in 2012 is abolished in 2021 some reconstruction will still be ongoing.
New Zealand, another wealthy and developed nation, is experiencing a similarly protracted recovery following a series of three major temblors that hit near Christchurch between September 4, 2010, and June 13, 2011. Many residents expected the city to bounce back within a couple of years, but frustratingly little seemed to happen in that timeframe other than demolitions—1,300 buildings came down just within the central area. There followed another couple of years of what one journalist dubbed "rubble wasteland" until a new city began to emerge in 2016.
Christchurch's Central City, closed in the aftermath, reopened in June 2013, albeit with some streets still closed and repair work outstanding. The chief executive of the Canterbury Employers' Chamber of Commerce expected physical reconstruction to be 55% complete by the end of 2016, five years after the quakes. In 2020, Christchurch has bounced back, but it has not yet fully recovered. Restoration of the severely damaged Cathedral has begun, but not all major projects are complete and some residents' homes have yet to be repaired.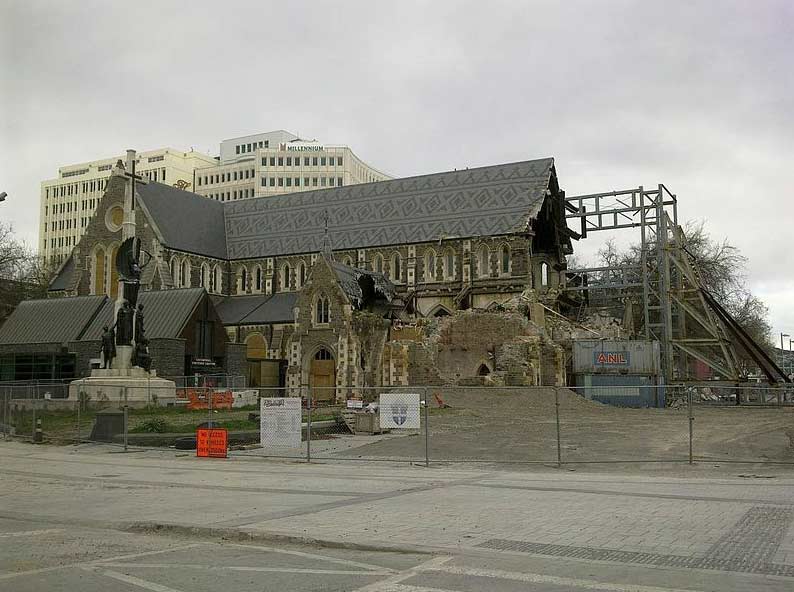 Developing Nations
January 12 marked the 7th anniversary of the catastrophic earthquake that devastated Haiti—the poorest nation in the western hemisphere. Massive foreign aid was promised, but some well-meaning international interventions proved seriously flawed. Recovery has been further hindered by a cholera epidemic, a three-year drought, and additional destruction from Hurricanes Sandy and Matthew in 2012 and 2016. In general, Haiti is now worse off than it was before the 2010 earthquake.
In contrast, although not a wealthy nation, Indonesia has managed to make a remarkable recovery from the M9.1 earthquake that occurred on December 26, 2004. The quake generated the massive tsunami that devastated the city of Banda Aceh and killed almost 223,000 people around the Indian Ocean. Our blog on the 10th anniversary of that event noted how foreign aid poured in. Even more significantly, the imperative to focus on recovery brought three decades of fighting between the Indonesian government and the Acehnese independence movement to an abrupt end. Foreign aid, combined with galvanized and focused political leadership and community involvement led to a comparatively rapid and almost exemplary reconstruction. About 1,700 schools, nearly 1,000 government buildings, 36 airports and seaports, 3,700 km of road, and more than 140,000 houses had been built by 2010. Banda Aceh now has things it never had before, like preschools and modern drains.
Recovery Hurdles
Any region devastated by a major earthquake has massive problems to overcome and many issues to address whatever its particular situation. Resources are always limited, and even in ideal circumstances physical reconstruction and economic recovery take time. Japan and New Zealand are wealthy and developed countries, yet recovery from the Tohoku and Christchurch earthquakes has taken more than a decade for the most severely hit communities.
Even if it can be kept focused and adequately resourced, recovery in Nepal is likely to take just as long. About 80% of the structures in Kathmandu are of relatively recent reinforced concrete or masonry with concrete construction and escaped the great earthquake with minor cracks; the other 20% were mud-based structures with stone or brick, and in nearby rural villages most homes are of unfired brick and clay mortar. The destruction of such structures approached 100%.
The situation is similar in the Umbria, Lazio, Abruzzo, and Marche regions of central Italy, where unreinforced masonry predominates. This largely rural region was hit by a series of devastating earthquakes between August 2016 and January 2017 and is just beginning its long recovery process. But with an aging and declining population of permanent residents and an ailing economy, some of the devastated villages may never rebound, even if they can be rebuilt.
Build Back Better
Because recovery from an earthquake is such a lengthy and disruptive process it is vital that impacted regions become more resilient. Following the 2015 earthquake, Nepal implemented a temporary ban on construction so revisions could be made to the building code to make structures safer. By the end of November 2016, the first payments under the government's housing reconstruction program had been made to more than 430,000 households. This program both enforces higher building standards and monitors how the funds are used. If Nepal's revised building codes can be implemented effectively, new structures will perform much better when the next big earthquake hits, lives will be saved, and recovery will be swifter.

See how AIR is helping society become more resilient.