It is snowing in Boston this morning—not much, but enough to remind me that winter is here. When a snowstorm is in the offing, the first question people usually ask is: "How deep is it going to be?" Hydrologists and meteorologists, however, are more attuned to snow density, which is directly related to how much air is contained in the snow pack.
Lightweight snow—the powder so enjoyed by skiers—contains more air and less water per unit of volume, tends to be fluffy, and is easily blown around by the wind. Heavy snow contains less air, tends to be "slushy," and weighs heavily on what lies beneath.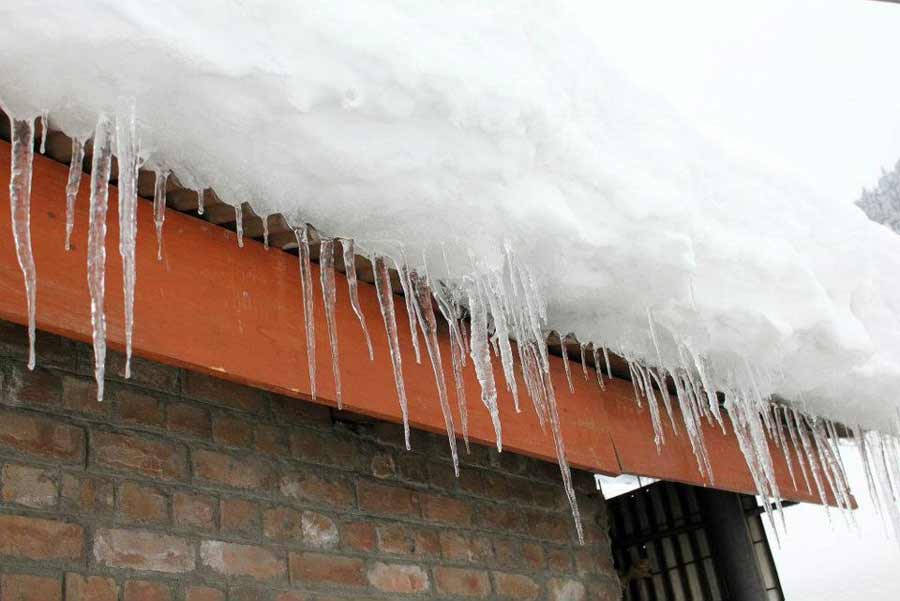 The liquid water equivalent (LWE) of snow is the amount of water it contains regardless of its depth or density. LWE reflects how deep the water in snow would be if melted. Thus, LWE allows for easier and more direct comparison between light and heavy snow. On average, most snow contains about 12% water and 88% air; thus, melting it will result in a depth-to-LWE ratio of about 8:1. At an 8:1 ratio, a foot of snow would melt down to about 1.5 inches of water and weigh 7.8 lbs per square foot. We can use LWE to readily determine the weight of the snow.
Why Snow Load Matters
Roofs, signage, tree limbs, and power lines are all vulnerable to snow weight, not depth. Thus, to estimate the damage that will result from a snowstorm, one must estimate snow load.
Three ingredients combine to produce "worst case scenario" snow load property damage:
A strong winter storm generating large amounts of snow at temperatures close to freezing, resulting in deep and heavy snow loads.
An active winter, in which snow accumulates from multiple storms.
A cold winter with consistently low temperatures that prevent melting and allow snow to compact into a deep, high-density pack.
Therefore, when a big storm hits at the tail end of a cold, active winter, the ingredients exist for intense and widespread damage. Temperatures are more apt to be close to freezing, keeping the snow weight high and adding to the existing snow pack load from previous storms.
There is one additional ingredient which comes naturally with strong winter storms and can exaggerate snow-related damage—wind. As well as producing damage on its own, wind can also transport snow into drifts that can increase property vulnerability when they accumulate along the connections of complex roof structures.
Accumulating Vulnerability
Snow load can be simulated using sophisticated numerical weather prediction (NWP) models for individual events, but a cat model must also account for the accumulating vulnerability that builds up over the course of the winter season from multiple storms. This is a unique aspect of modeling damage from snowstorms that is explicitly captured in the AIR U.S. Winter Storm Model.
Though hurricanes can leave massive destruction in their wake, once the storm departs the wind load departs with them. In winter storms, however, several low-level events hitting a region in a short amount of time can have the same effect as one large event if the snow from the low-level events does not have a chance to melt. Each storm adds to the snowload, which fades away over the following days or weeks.
Most people breathe a sigh of relief when the hurricane season moves into its final months because the risk of damage occurring diminishes. The tail end of the winter season, however, can see properties at higher risk because of the accumulating snowload adding to their vulnerability.
Hopefully this year's winter will be kind to us, and not make this an issue.