By April 13, 2016, the 2014 West Africa Ebola Outbreak had reportedly infected 28,652 people and killed 11,325.
The event highlighted many key issues in outbreak response. As a result, the medical industry is revamping its patient handling procedures and the epidemiological community is advancing and improving identification methodologies. Governmental and non-governmental institutions are also working to find better ways to respond and prevent outbreaks from spinning out of control. Among them is the World Bank, one of the major financial institutions often looked to in times of crisis for financial support. During the Ebola outbreak, it was able to mobilize almost USD 2 billion to help stop the spread of infections, improve public health systems, and assist countries in coping with the economic impact.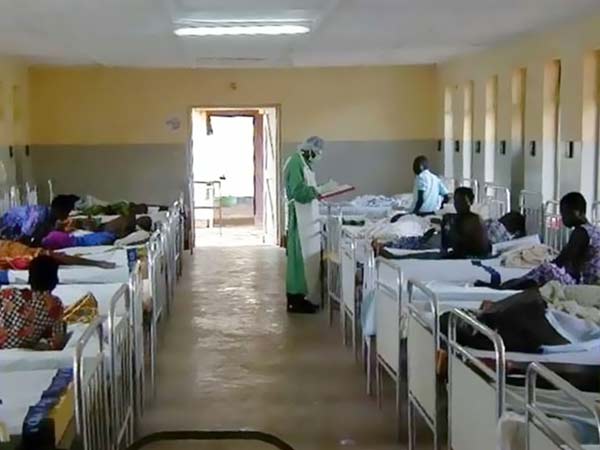 The Need for Speed
Unfortunately—especially in their initial stages—outbreaks can spread exponentially. This means in practice that if a number of cases occurs over a given time period, then that number will likely double over the next time period, quadruple in the time period following that, and this process will potentially continue until a materially different environment exists to stop or slow the pathogen. Every day between the beginning of an outbreak and the identification of an effective response translates into a geometric increase in the effort necessary to stop or mitigate it.
Given the inherent dynamics of transmission and the imperative to act swiftly before outbreaks become deadly and costly pandemics, the World Bank has established the Pandemic Emergency Financing Facility (PEF). This is a robust and innovative financial instrument designed to identify outbreaks quickly and expedite payouts in relation to the size of an event. The objective is to help communities fight outbreaks by promptly meeting their monetary needs for supplies, facility creation and/or enhancement, manpower increases, and other essential purposes.
A New Market for Managing Pandemic Risk
The establishment of the PEF has been led by the World Bank with the help of experts from institutions around the globe. It combines funding from reinsurance markets with the proceeds of World Bank-issued pandemic catastrophe bonds and a complementary cash window to provide up to USD 500 million of coverage for an initial 3-year period to combat outbreaks likely to cause major epidemics. It is expected that the PEF will become operational later this year, making coverage available to the world's poorest countries.
AIR was selected to help the World Bank understand the risk associated with the PEF transaction. Catastrophe modeling has the potential to play an important role in improving the resiliency of both the insurance industry and society at large; knowing that we are contributing to the World Bank's goal of mitigating outbreak and pandemic risk is particularly rewarding.