A few weeks ago, I traveled to Hong Kong to visit Disneyland with my family. We took a taxi to our hotel at Tsim Sha Tsui, an urban area in southern Kowloon. As we rode, I saw one high-rise residential building after another, and more and more buildings crowded together as we approached the city. Hong Kong is one of the world's most densely populated cities, with more than 400,000 people per square kilometer as of 2011. Out of curiosity, I toured a newly built apartment building. Some of the residential units in it were smaller than 400 square feet, and there were about 1,000 units in just that one building.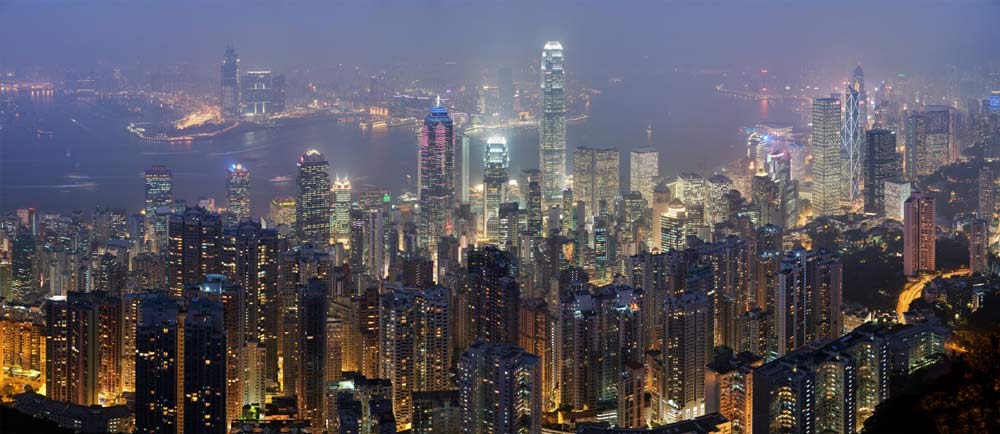 Because I work for a catastrophe modeling company, and considering the density of construction in Hong Kong, the first question that came to my mind was: "What would happen if an earthquake were to hit the city?" An immediate second question followed: "Do earthquakes actually impact Hong Kong?" I had not heard of an earthquake affecting the city in recent history.
Earthquake Risk in Hong Kong
The Hong Kong Special Administrative Region of the People's Republic of China is situated near the southeastern margin of the Eurasian Continental Plate, a stable intraplate region. The nearest plate boundary, which underlies Taiwan and trends south to the Philippines and northeast to Japan, lies about 700 km away. The Hong Kong Observatory, which monitors seismic activity, notes that the chance of a significant local earthquake occurring is very small. A recent study by the Government of the Hong Kong Special Administrative Region's Geotechnical Engineering Office indicated that the return periods for a temblor registering V (5) on the Modified Mercalli Intensity Scale would be 30 to 40 years, and that for an Intensity VII (7) event it would be 500 to 600 years.
As the saying goes, low risk does not mean no risk. Since the Hong Kong Observatory's first recordings in 1905, more than 177 earthquakes of various intensities have been registered. The Hong Kong Short-period Seismograph Network—which went into operation in 1979—has recorded 69 locally felt temblors: around two per year, on average, most of them minor. The strongest earthquake reported in Hong Kong occurred in 1918 near Shantou, about 300 km to the east-northeast. This temblor had an estimated magnitude of at least 7.0; the ground shaking lasted about 30 seconds in Hong Kong and Kowloon and reportedly threw the whole Central District into a state of panic. The result was minor damage to a few buildings in the city; this remains the only damage-causing earthquake on record.
The epicenters of most of the earthquakes felt in Hong Kong are situated outside the territory. Their locations include areas near Taiwan, the northern part of the South China Sea, the border area between Guangdong and Fujian provinces, parts of Guangdong, Beibu Wan (the Gulf of Tonkin off the coast of northern Vietnam and southern China), and the Philippines.
The Big Concern
There is, however, growing concern among the scientific community about a seismic fault zone near the Dangan Islands, about 35 km south of Hong Kong. Thought to be capable of generating earthquakes of up to M7.5, this zone is regarded by some scientists as the most likely source of temblors powerful enough to cause serious damage to the city. Hong Kong's Civil Engineering and Development Department considers seismic activity around the Dangan fault zone to be "a significant factor as far as earthquake hazard is concerned."
The AIR industry exposure database estimates the total insurance exposure in Hong Kong to be around USD 2 trillion, mostly accounted for by reinforced concrete and steel-framed buildings. Hong Kong's wind code, which has been enforced since 1983, provides some minimal seismic resistance. However, due to the perceived low seismicity, current building codes do not explicitly require any seismic considerations. Given the total value of property in this small area—a good proportion of which was built before 1983—AIR estimates that an event with a mean damage ratio of 0.1–0.2% will result in losses of more than USD 2 billion.
This summer, AIR will release its earthquake model for Hong Kong. It has been developed using the latest scientific information with respect to seismicity in the area, explicitly captures risk due to shake and liquefaction, and allows explicit modeling of the tall buildings so prevalent in Hong Kong.