For organizations and governments alike, the ultimate question regarding catastrophe risk management is how to better prepare for and mitigate the financial impacts of an event. One method is transferring that risk to another party, such as the traditional reinsurance market, capital markets, or even other governments. For it to be transferred properly, the risk needs to be understood and fairly priced through accurate quantification provided by catastrophe models. However, a wealth of data is needed for model development and validation before these can be used, the acquisition of which is a challenging task.
In addition to the low frequency and high severity of catastrophes, obstacles to data collection often include unpredictability, physical access impasses, and technology failure, to name a few. Obtaining data can be even more difficult in nations that are less developed with fewer resources at their disposal. Discussing how to solve this exact challenge, particularly for earthquake risk in South America, was the focal point of our presentation at the February Asia-Pacific Economic Cooperation (APEC) conference in Lima, Peru.
The APEC is a forum for 21 member economies along the Pacific Rim. Its members include some of the world's largest and smallest economies, ranging from the United States to Papua New Guinea.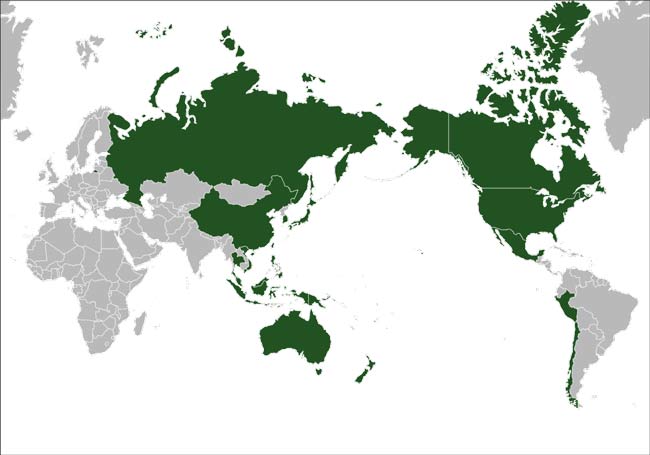 My colleague, Diego Monsalve, and I participated in this important conversation on the challenges of disaster risk financing and closing the protection gap—especially with regards to earthquake risk—through information sharing between delegates of sovereign nations and industry experts.
Topics that we discussed included:
the need for a comprehensive historical catalog to inform the creation of a realistic stochastic catalog
the importance of GPS data for determining the seismic state and potentially locked segments of the subduction zone between the Nazca and South American plates
the challenges in acquiring high-resolution soil maps to accurately quantify ground motion
the role of building codes in the development of year-built specific damage functions
the importance of granular exposure data to ensure model output accuracy
The kind of challenges that surrounded the collection of data for AIR's updated earthquake models for South America are illustrated by our researchers' discussions with each country's Ministry of Mining (or equivalent) to obtain data for creating high-resolution soil maps. Without a relationship in place, and in countries where certain government data sets may be a bit more protected, conversations required explanations of our need for the data, the full scope of its usage, and our international credibility. These often took months, even if we planned to purchase the data, but were worth the effort.
The focus of our discussion at the APEC conference was on the quality and completeness of data, but how does this help sovereign nations manage the societal and economic risks of natural disasters? To help cover a known protection gap in nations where insurance take-up is low, a risk transfer vehicle in the form of a reinsurance agreement or a cat bond can be constructed. Such agreements can offer recovery triggered by select event parameters exceeding certain measures (e.g., moment magnitude for earthquakes) within a defined geographical area or if a modeled loss estimate exceeds a predetermined loss level, thus acting as a proxy for what level of loss actually occurs after disaster strikes. Over the past few years, we have seen success stories for these types of risk transfer arrangements in Mexico, Tonga, and Vanuatu.
We enjoyed the opportunity to discuss the importance of data quality, the role of catastrophe models, and ways to close the protection gap. Working with APEC toward solving issues associated with disaster risk financing and increasing global resiliency made for a truly rewarding experience.