Chennai is the biggest industrial and commercial center in southern India. The December floods had a major impact on the area's industrial, commercial, and residential sectors, causing business interruption and damage to infrastructure, automobiles, buildings, and contents. Following the floods, we traveled from AIR's office in Hyderabad to survey damage in and around Chennai, Kanchipuram, and Thiruvallur. Our previous blog looked at some causes of the flooding, and this post reports on some of the damage observed.
Business Interruption in the Industrial Sector
Flood damage to nonstructural mechanical, electrical, and plumbing (MEP) systems is the most common type for commercial buildings. Failure of these systems can cripple building operations and the resultant business interruption costs can be high. Losses depend on the location of the MEP systems; If they are in the basement or on insufficiently elevated first floors, inundation can lead to total MEP systems failure, thereby severely inhibiting the usability of the building.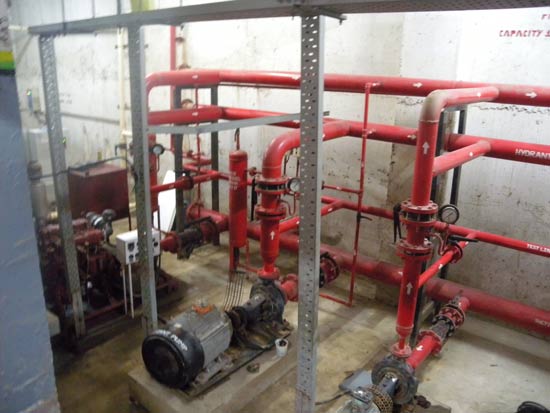 The prime industrial area of Chennai contains a wide range of businesses―large and small―including the Ambattur Industrial Estate surveyed by AIR. The breaching of Ambattur Lake―a rain-fed reservoir upstream―led to flooding depths of 1–1.5 feet. Businesses were shut down for between four and seven days due to lack of electricity and impeded access from flooded streets.
Similar scenarios unfolded in Tambaram's Madras Export Processing Zone (MEPZ) in southwest Chennai―which contains small- to medium-size businesses―and in Thiruvallur at the State Industries Promotion Corporation of Tamil Nadu (SIPCOT) Industrial Complex. One of the biggest companies in this area is a car manufacturing and assembly plant; its temporary closure will have supply chain implications.
The IT industry in Chennai was also severely impacted. Most of the IT companies are located in Porur, an area west of Chennai that was widely inundated. All of the offices had to close for approximately one week due to loss of power, although some companies were able to continue business activities by moving employees to other branches. We noted that IT companies in general experienced significant business interruption losses.
Commercial and Residential Impacts
A basement can increase a building's vulnerability, exacerbating flood damage to both structural and nonstructural components. Chennai has more than 15 large premium hotels, most of them with basements used primarily for the storage of groceries and operations such as laundry facilities, security rooms, firefighting equipment, generators, and kitchens. Almost all of these hotels closed for 10–15 days, stopped taking reservations, and canceled advance bookings.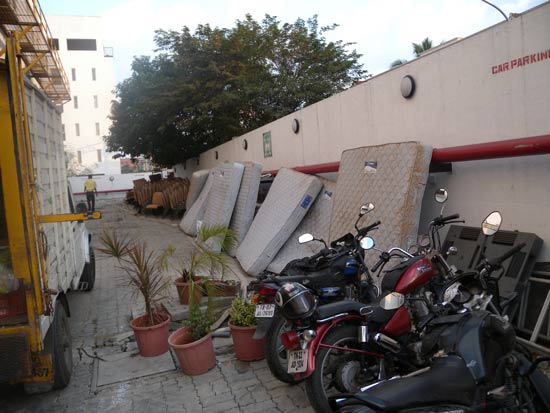 The neighborhood of Thyagaraya Nagar (popularly known as T. Nagar) experienced floodwater depths of 4–6 feet. Many shops closed due to loss of power and reported extensive contents damage. Most of the large shops use their basements to store stock and park cars.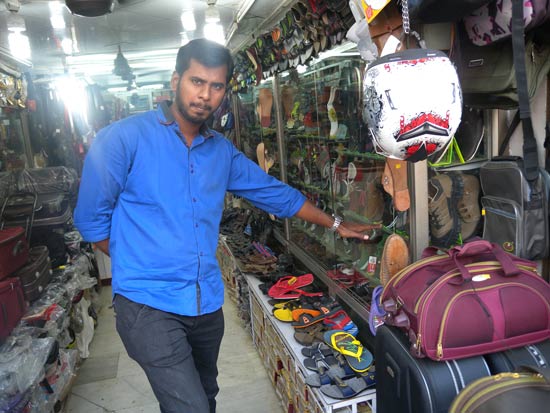 We visited residential areas in and around Chennai, including Velachery, Urapakkam, and Alwarpet, all of which had water depths ranging from 3–4 feet. Some buildings were inundated when the nearby Pallikaranai marsh overflowed. In areas adjacent to the River Adyar like Kotturpuram, Nandambakkam, Ramapuram, and Manapakkam, water depths recorded on December 2 were 12–15 feet. The first story of many homes was entirely under water for about a week, resulting in heavy damage to contents and extensive mold damage. Some water-damaged motor vehicles can be repaired and are not necessarily a total loss. Demand surge for car repairs after the floods, however, meant that it was more expensive to get this work done.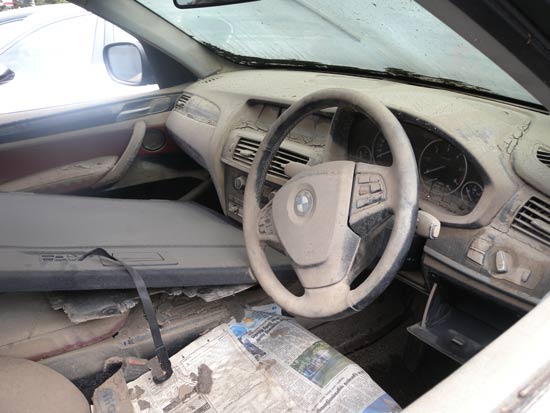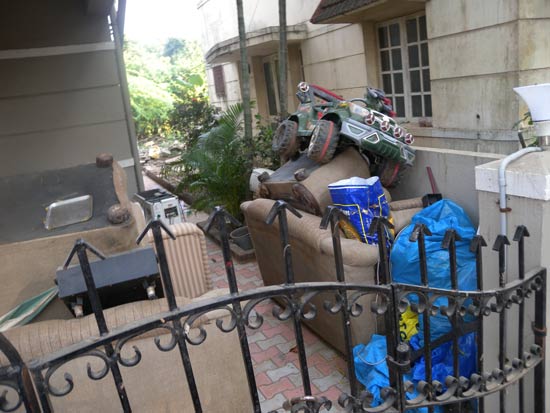 We also visited affected areas in Kanchipuram, located 100 km from Chennai on the River Palar. Kanchipuram received heavy precipitation of about 340 mm from November 12–13 and several low-lying areas and Gandhi Road―the commercial area's major thoroughfare―were inundated. Two major lakes in the area―Gundukulam and Sevilimedu―overflowed and released water into the River Vegavathi. The overflow from the river inundated agricultural fields and low-lying residential areas before draining into the Manjalneer Kalvai. The observed water depth in the residential areas adjacent to the river was 3–4 feet, and in other residential areas around 2–2.5 feet.
As the flood waters began to recede in Tamil Nadu, the process of recovery started. While much of the flood damage—particularly to residential property—was not covered by insurance, there will be substantial insurance losses to property, cargo, and inventory from auto companies. Business interruption losses will also be considerable, especially for the area's significant IT and auto manufacturing sectors.