Twelve of Thailand's 14 southern provinces recently experienced major flooding resulting from several days of heavy precipitation from an active northeast monsoon that began covering the region and the Gulf of Thailand on December 1. Severe flooding also impacted central Thailand and areas of the Malay Peninsula and northern Indonesia in early November; the region has yet to recover.
In the southernmost Thai province of Narathiwat, 226 mm of precipitation was recorded in the first two days of December. There was major disruption to rail services in the area, 2,400 hectares of farmland were damaged, more than 360,000 people were affected, and at least 14 died. The governor of Surat Thani declared 16 of the province's 19 districts disaster areas, and small vessels were warned not to put to sea. Heavy rain continued for several days; further landslides and flash flooding were anticipated.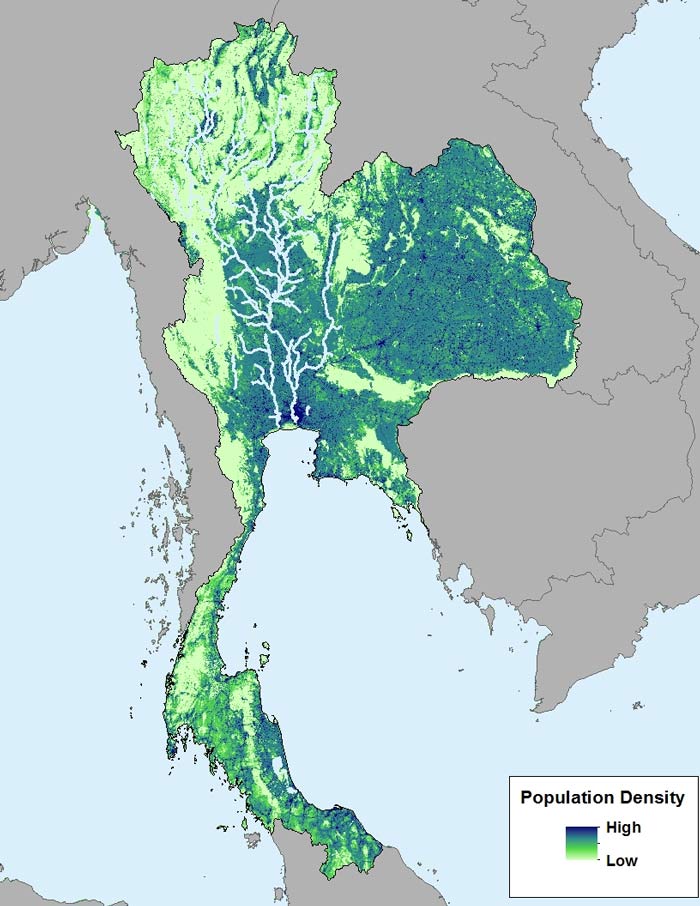 While Thailand as a whole experiences a dry, cool northeast monsoon from November to mid-March, its southern isthmus, where the recent flooding occurred, is always hot and humid. The monsoon is the main contributor of precipitation in Thailand, but other weather systems can enhance rainfall during monsoon months. Tropical cyclones, for example, can generate copious amounts of precipitation long after strong winds have diminished. Although Thailand is rarely impacted by typhoon winds, the remnants of storms crossing Vietnam, Cambodia, and Laos from the east generate heavy precipitation in Thailand on a near-annual basis.
Thailand is a flood-prone country; because flooding is a regular occurrence and the population and number of exposed properties continue to grow, losses from this peril will continue to rise. Business is concentrated around the Chao Phraya River, which runs through the country's central plains to the capital, Bangkok, before emptying into the sea. The river's basin is home to 40% of Thailand's citizens, employs 78% of its workforce, and generates 66% of its GDP. Flooding in this area in 2011 was some of the most severe in modern history; its impact not only devastated a major city, but propagated through manufacturing supply chains around the world.
Because flood is a pervasive global peril and effective flood risk management is a top concern, AIR has accelerated development of probabilistic inland flood and storm surge models and flood hazard maps. Using the same underlying flood mapping methodology available in our probabilistic inland flood models, flood hazard maps are easy-to-use, scientifically rigorous tools that capture all sources of riverine flooding, including from tropical cyclones. AIR's flood hazard map for Thailand, for example, models more than 19,000 km of streams draining 500 km2 or more, using 37,000 river cross-sections, spaced every ~500 meters.
Flood hazard maps do not represent potential flood events and are not based on loss information; rather, they delineate areas of uniform hazard. In other words, they show the flood inundation extent if all portions of the rivers experienced the same severity of flooding (in terms of return period) at the same time. Available as a geospatial layer for use with AIR's Touchstone® platform, AIR flood hazard maps enable a sophisticated understanding of the threat posed by complex river networks. They can help you manage accumulations, determine whether a risk meets underwriting guidelines, and develop effective portfolio management and risk transfer strategies. To learn more, download the brochure here.