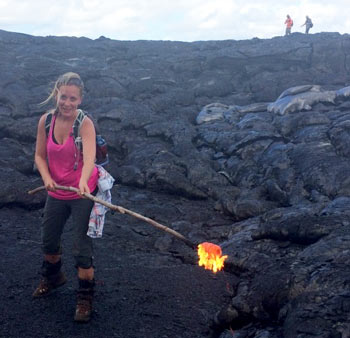 Figure 1. I'm poking lava with a stick! (Source: AIR)
While visiting the Big Island of Hawaii this past September, I was fortunate enough to cross an item off the top of my bucket list; I poked actively flowing lava with a stick! I was led by a team of volcanologists to the lava flow fields within the remote East Rift Zone of the Kīlauea Volcano on the Big Island of Hawaii. Kīlauea ranks among the world's most active volcanoes, with continuous eruptive activity occurring since January 1983.
At the time of my hike, Kīlauea was erupting within Halemaʻumaʻu Crater (pronounced Ha-lay ma-oo ma-oo) at the summit and from the Pu'u 'Ō'ō vent (pronounced poo-oo oh-oh).  Slow-moving lava continues to flow toward the small town of Pahoa, in the Puna District, and stems from a larger flow that began a little over a year before my hike.
By the end of 2014, the lava flow was a serious concern, projected by the USGS Hawaiian Volcano Observatory to sever Highway 130 and effectively isolate Pahoa and the larger Puna district from the rest of the island. To make matters worse, residents were still recovering from Tropical Storm Iselle, which made landfall only months before and resulted in prolonged power outages and damage to homes and businesses.
Miraculously, the lava flow slowed and completely stalled in March 2015 within yards of Highway 130, the Pahoa Marketplace, and the police and fire stations. Damage was relatively minor; some evacuations were necessary and some portions of roads were inundated by the flow, but only one home was destroyed. In 1990, the village of Kalapana was not so lucky; it was completely buried and more than 100 homes were lost.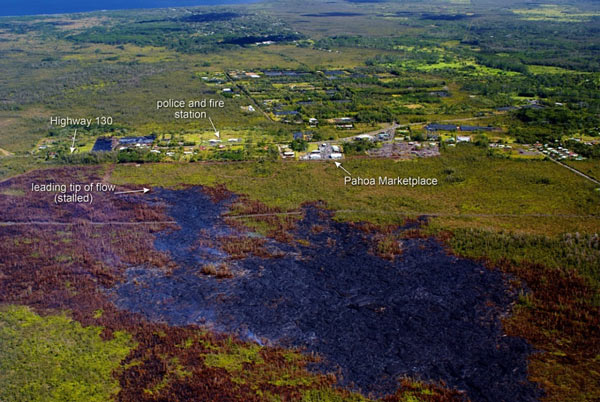 Figure 2. This photograph looks downslope, and shows the proximity of the flow front to Pahoa. (Source: USGS/HVO)
Insurance can be difficult and costly to obtain in Puna, which straddles portions of the high-risk Lava Flow Hazard Zones 1 & 2.  For those who do have insurance, losses to property and contents will generally be covered, but the cost of losing land inundated by lava will not. As the lava drew nearer to properties, the Hawaii Insurance Commissioner urged Pahoa residents and business owners to contact their insurance companies to clarify coverages for abandonment of property, loss of use, alternative living expenses, business interruption, and vandalism due to lava damages.
While the risk of eruptive volcanic activity remains difficult to predict and insure on the Big Island of Hawaii, insurers can effectively manage their underwriting limits and monitor changes to insured exposures through the use of catastrophe models.  Eruptive activity from volcanoes is widely considered to be a "non-modeled" risk, meaning that probabilistic models are not widely available for understanding the frequency and distribution of insured loss potential for volcanic eruptions. Applications such as the Geospatial Analytics Module in Touchstone® can, however, help insurers identify locations within high-risk areas.
In addition, the Geospatial Analytics Module can serve to inform underwriting guidelines and as a tool for managing exposed limits according to relative risk zone.  Figure 3 shows a layer of the Lava Flow Hazard Zones on the Big Island imported for Geospatial Analysis in Touchstone. This allows for visual examination of where exposures reside and further analysis of exposed limits relative to each Lava Flow Hazard Zone. This analysis could also be conducted for any location in the world where volcanic activity or other non-modeled risks are a concern.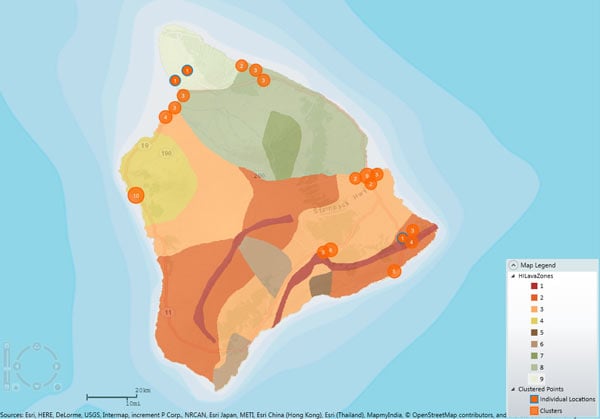 Figure 3. Hawaii Lava Flow Hazard Zone Geospatial Analysis in Touchstone. (Source: AIR)
To learn more about managing risk from volcanoes and other non-modeled risks in Touchstone, please see the Geospatial Analytics Module Solution Brief, and contact us to discuss best practices for assessing non-modeled risks in Touchstone.