AIR's Wildfire Model for the United States
Get a complete view of wildfire risk across 13 western states
You can no longer depend on historical loss experience alone to manage wildfire risk. The record 2017 U.S. wildfire season caused more than USD 13 billion in insured losses, mainly within the wildland-urban interface (WUI). Today's exposure growth and extreme conditions can even lead to fires spreading to more urban areas, as was seen in the Tubbs Fire.
AIR has developed the industry's most advanced probabilistic wildfire model, covering the 13 western states where the most significant loss-causing wildfires have occurred. AIR's model enables optimum pricing, portfolio management, and risk financing strategies.
Account for fire behavior in the Wildland-Urban Interface
Loss potential is significant and growing in the WUI, where a third of residential buildings and nearly 40% of new homes are located. AIR explicitly models the factors that drive fire ignition and an enhanced spread model realistically captures how wildfires propagate, providing a more comprehensive understanding of the risk.
Understand the wildfire-weather relationship that captures regional risk
Wildfire behavior is affected by interactions between weather and local vegetation and terrain. For example, the 2017 California wildfire season was particularly devastating because winter rains enabled the growth of grasses and shrubs—"fine fuels" that affected both the probability of ignition and spread of wildfire after high temperatures and drought later in the season. AIR's new ecoprovince approach is key to classifying wildfire behavior spatially. The model captures wildfire activity at the ecoprovince level in areas with similar vegetation, topography, and weather.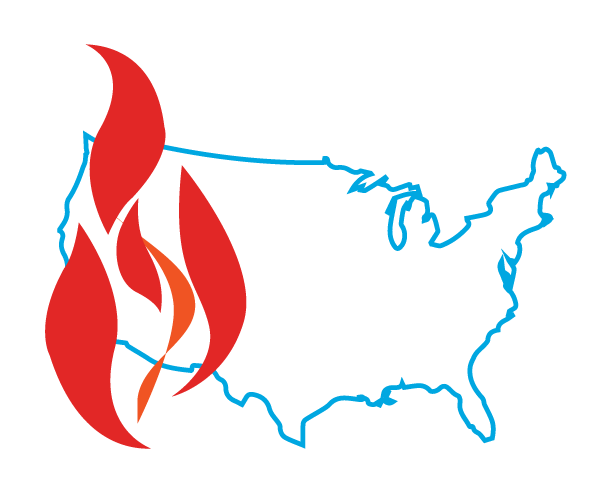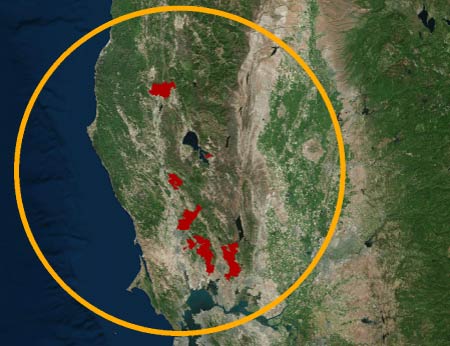 Capture the impact of event clustering
From an insurance perspective, a wildfire event may be defined by a grouping of fires, instead of an individual fire perimeter. AIR's Wildfire Model applies event clustering to fire outbreaks that occur close together in space and time to reflect real-world conditions and align with common reinsurance terms.