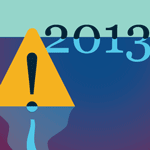 Five years ago, Central Europe was reeling from widespread major flooding that would become the costliest natural catastrophe of 2013. The worst-hit areas were in Germany, particularly along the upstream areas of the Danube and Elbe rivers. In Passau, at the intersection of the Danube, Inn, and Ilz rivers, floodwaters hit their highest level since 1501, while the Saale River in Halle reached its highest level in its 400 years of record-keeping.
Central and southern parts of Germany are among the most flood-prone regions in continental Europe, mainly due to heavy precipitation in and around river valleys. The flooding in 2013 followed weeks of heavy and relentless rainfall, but it was the intense precipitation that fell between May 30 and June 2 that triggered the catastrophe. Over the course of two days, parts of Austria, for example, received two and a half months' worth of rainfall (6 to 7.8 in). River levels in Germany reached their peak on June 6, with the Elbe cresting in Magdeburg more than 16 feet above its normal level.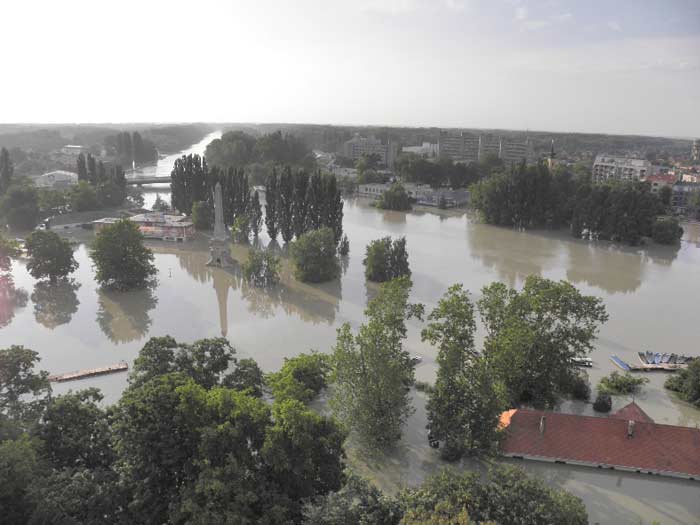 Bavarian cities along the Danube suffered extensive damage and dikes along the Elbe burst, flooding hundreds of square kilometers in eastern Germany. Rail lines between major cities such as Berlin, Cologne, Frankfurt, and Amsterdam were cut for days. In areas of Warsaw, several streets were flooded with cars almost entirely submerged in water. The flooding also impacted Belarus, Bulgaria, the Czech Republic, Croatia, Hungary, Romania, Serbia, and Slovakia. In total more than 45,000 people had to be evacuated, and there were 25 reported fatalities.
Damage to buildings and contents was both widespread and extensive, and there were major losses due to business interruption. According to the International Commission for the Protection of the Danube River, damage in Bavaria alone totaled EUR 1.3 billion with a further EUR 23 million in Baden-Wuerttemberg. Losses reported in several other countries contributed a few billion more. Before the floodwaters had receded, AIR reconnaissance teams were on the ground; AIR's damage surveys recorded the destruction in Deggendorf, where a nearby dike failed and water levels rose to a record-breaking 8 meters (26 feet).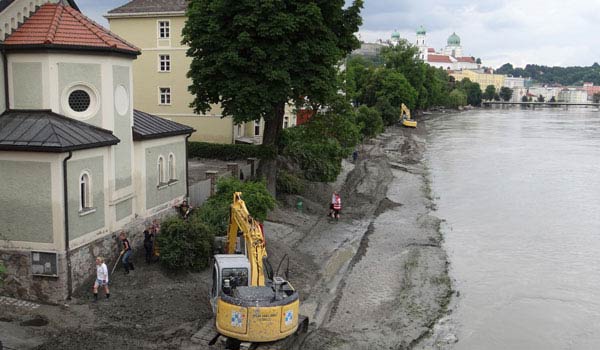 The impact of a flood on the insurance industry is complicated by the fact that there is no unambiguous correlation between specific meteorological events and flood extent. It can take weeks for floodwaters to propagate down the river networks to the ocean, and they can be enhanced during that time by additional rainfall or snowmelt from the mountains. Because of the duration of the devastating Elbe floods of 2002 the standard flood hours clause in Germany and other European countries was changed from 168 to 504 hours. As a result, in Germany the massive flooding of 2013 was considered a single event.
AIR's inland flood models set a new standard for managing flood risk in Europe; upcoming enhancements to the AIR Inland Flood Model for Central Europe anticipated for release in 2019 include leveraging detailed historical loss and claims data from this 2013 event and adding Poland to the model's domain. An advanced risk management tool such as this enables companies to make more informed underwriting and pricing decisions, develop more effective portfolio management and risk financing strategies, and explore new opportunities for product innovation.

Watch the video to learn more about the AIR Inland Flood Model for Central Europe.