The sixth edition of the United Nations' Global Assessment Report on Disaster Risk Reduction – Our World at Risk: Transforming Governance for a Resilient Future (GAR2022) offers valuable recommendations to reduce risk and increase resilience. It includes, for example, country case studies, tools, and ideas for how to address systemic risk. One of the case studies highlights the development of a Traditional Owner Cultural Fire Strategy in Australia to reintroduce Cultural Fire practices that reduce human and ecosystem risk from wildfires.
In Australia, wildfires are referred to as "bushfires," although the term "wildfire" is also used, particularly when referring to extreme events that reach historic proportions, as they did during Australia's catastrophic "Black Summer" of 2019-20. As much as 19 million hectares burned, and while 12.6 million of them were primarily forest and bushland more than 3,000 homes were destroyed and 33 lives were lost.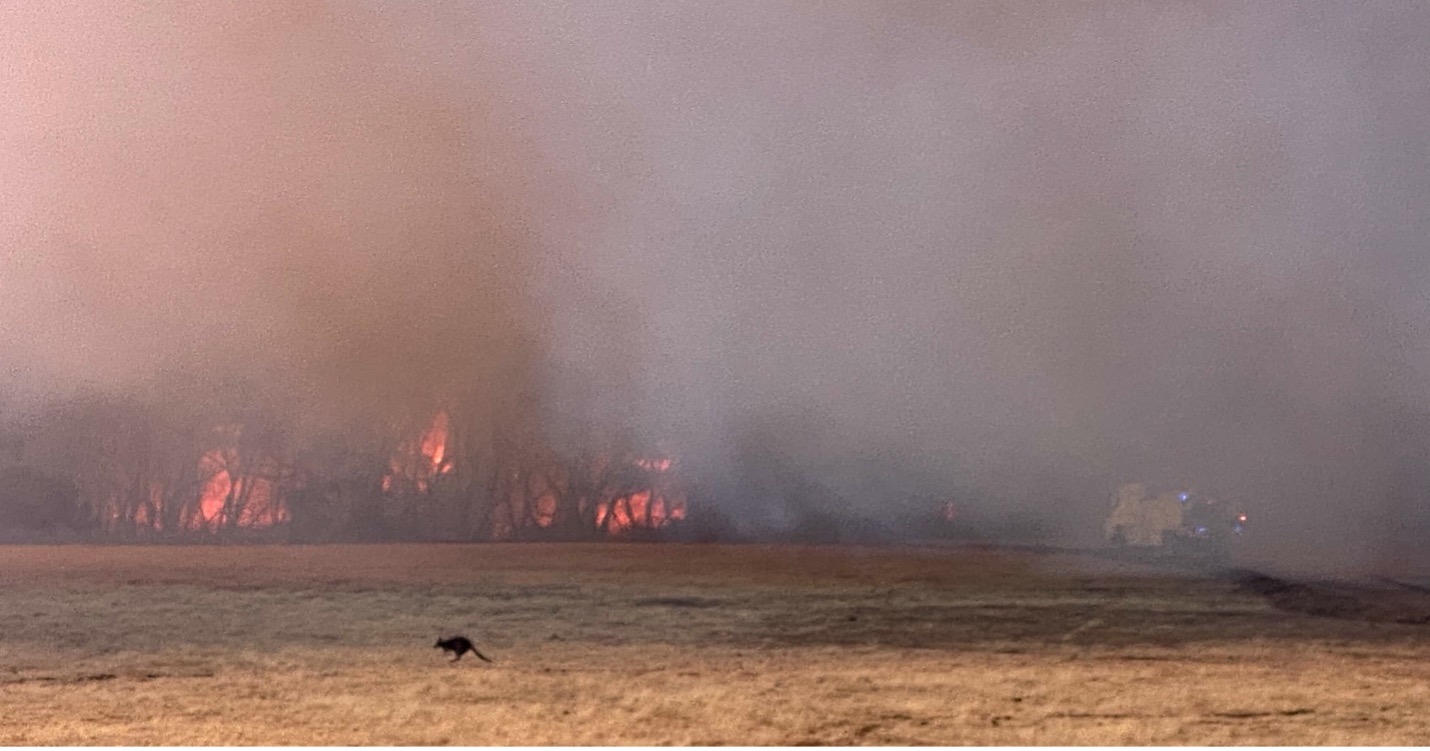 Australia's climate and native vegetation provide ideal conditions for bushfires, which have played an important role in the development of the country's ecosystem and landscape. The country is prone to severe droughts that are often followed by thunderstorms, which bring strong winds and lightning. As a result, vegetation grows abundantly and dries out rapidly, whereupon it becomes both plentiful and flammable.
Much of the native vegetation in Australia is extremely flammable. Eucalyptus trees, for example, contain highly flammable oils and when their bark is shed it mingles with the fallen and oil-laden leaves to produce tinder that can easily be ignited and carried aloft by wind. In combination with the hot, strong winds in Australia, such flammable and abundant fuels create a highly vulnerable situation.
Although thousands of bushfires occur annually in Australia, most are either very small or occur in the large and sparsely populated expanses of the outback region. In the past, the property considered to be most vulnerable to bushfires consisted largely of farmland and pastures. As forested areas have become more developed, however, the urban and suburban property exposure is increasing in areas around Melbourne, Sydney, Adelaide, Hobart, and Perth. The bushfires that do affect populated areas can be deadly and extremely costly. Catastrophic burns that are sparked quickly and spread rapidly into populated areas have caused some of the most noteworthy natural catastrophes in Australia's history.
As droughts become more severe and average temperatures increase due to climate change (Abram et al., 2021), bushfires are occurring more frequently. A recent study found, for example, that three of the four extreme bushfire years since states began record-keeping in the 1930s occurred after 2002 and that the bushfire season is expanding from spring and summer into autumn and winter.
The Victorian Traditional Owner Cultural Fire Strategy highlighted in GAR2022 is a program co-developed by the State of Victoria's Department of Environment, Land, Water and Planning and Traditional Owners to reintroduce Aboriginal fire management practices to reduce human and ecosystem risk from wildfires. The strategy was developed with the help of more than 50 Traditional Owners and Aboriginal fire knowledge holders from across the state (the Victorian Traditional Owner Cultural Fire Knowledge Holder group). Aboriginal burning is done in small areas to reduce the fuel load and regenerate pasture; its timing and frequency are informed by local knowledge of the environment and weather patterns. It clears accumulated fuel without harming trees, allows fauna to escape, and enables flora to regenerate quickly from adjacent areas. The technique reduces fire risk overall and diminishes the devastation from bushfires that do develop. The Victorian Traditional Owner Cultural Fire Strategy, which took two years to develop, was adopted by the state in 2020.

Understand and manage fire risk with Verisk wildfire and bushfire models.