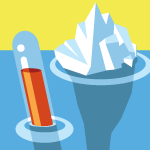 It has been well documented that sea level has risen about 20 cm globally in the last 100 years. Recently the global rate has been higher, but with considerable regional variability. The primary culprit is global warming.
As we noted in a climate change white paper last year, the expansion of warming seawater and the melting of polar (terrestrial) ice each contribute equally. Other processes such as plate tectonics, recovery from the last Ice Age 10,000 years ago, changing weather patterns, the slowing Gulf Stream, and depleting water tables have also contributed somewhat—especially regionally.
Chronic Flooding
One obvious concern is that the additional rise will enhance flooding from storm surges and tsunamis. But from an extreme event perspective, say even a 15-year return period event of a 1-meter storm surge, the additional impact of 15 extra years' worth of sea-level rise (about 3 cm) is negligible.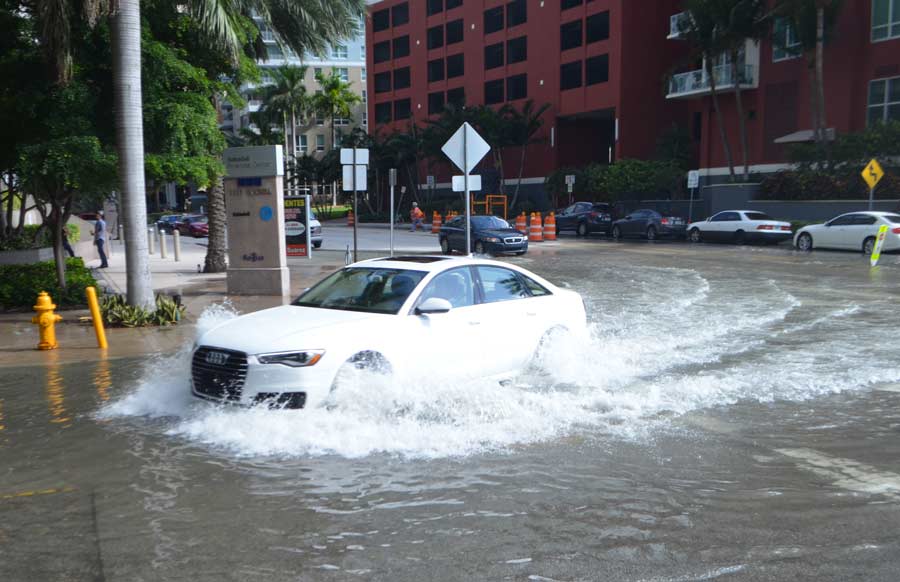 While that is one way to think about the consequences of sea level rise, the Union of Concerned Scientists (UCS) has been thinking about it in a different, more impactful, chronic sort of way. Their recent report, Underwater: Rising Seas, Chronic Floods, and the Implications for US Coastal Real Estate, defined the term chronic flooding to mean flooding that occurs every other week—not every 15 years but every 15 days—with many times not a storm in sight (a/k/a sunny day flooding). Such flooding has already been impacting Miami for some years.
In that report the UCS notes that 2.5 million properties in the U.S. will experience chronic flooding by 2100, with a collective (present-day) value of USD 1.07 trillion. The most affected states will be New Jersey and Florida where, within the next 30 years, roughly 62,000 and 64,000 homes, respectively, will be at risk of chronic flooding.
Call to Action
While it is hard to know what the flood insurance market will be like in 80 years, even a 1% annual loss in 2100 USD will have a significant impact on the economy. Other indirect effects will include reduced value to homes and to businesses that flood. This will place either a higher tax burden on other families and businesses or result in reduced tax revenues with which to run schools, police and fire departments, and other services.
The UCS report is therefore a call to action from the local to the national level that must involve many economic sectors. The federal government needs to take the lead by providing the tools, funding, resources, and policies that will spur more resilient choices and win-win strategies. The UCS notes importantly that there will be no simple solution and continued inaction is unacceptable.
The water will continue to rise and time will continue to run out.