Madagascar—one of the poorest countries on earth—was struck by its strongest tropical cyclone in 13 years on March 7, 2017. Enawo made landfall over the Sava Region in the northeast of the island just after reaching peak intensity as the equivalent of a Category 4 hurricane. The slow-moving system then became almost stationary and battered the region for several hours with winds estimated at 145 mph and heavy rainfall. Flooding, landslides, and power outages ensued; more than 246,000 people were displaced, and 81 lost their lives.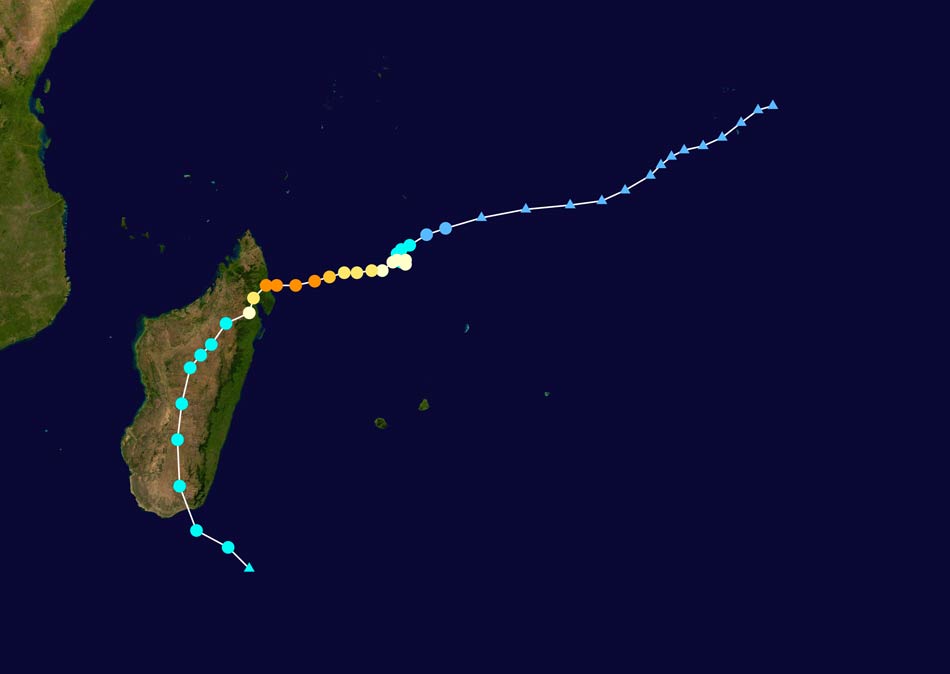 Housing, infrastructure, and agriculture were seriously impacted; more than 40,000 houses, 3,300 classrooms, and 100 health centers were reportedly damaged. The port of Antalaha, where half of the homes were destroyed, was cut off. Rice fields in Antalaha and Sambava districts suffered severe losses and farms along the Vanilla Coast were hit hard. (Madagascar is a principal source of vanilla; 15% of its GDP is related to vanilla bean production). The northeast regions of Analanjirofo and Sofia suffered from wind damage and widespread flooding, while central and southeastern parts of the country were affected by heavy rains and flooding.
Improving Resilience
The World Bank Group has been working in recent years to increase the capacity of developing nations to withstand the impacts of natural catastrophes like this in an effort both to save lives and strengthen fragile economies, and to develop new risk transfer markets. In support of this mission, AIR was hired by the World Bank Group in 2015 to develop a probabilistic disaster risk model under the Southwest Indian Ocean Risk Assessment and Financing Initiative (SWIO RAFI). Hazard, exposure, and risk data from the model were used in the development of risk-related data and risk profiles for the Seychelles, Comoros, Mauritius, Zanzibar, and Madagascar.
AIR's work resulted in the development of a risk profile for Madagascar, which showed that direct aggregate losses for tropical cyclones for a 10-year return period are estimated at approximately USD 224 million and annual average losses for tropical cyclones estimated at USD 87 million.
Understanding Risk
In response to Enawo, AIR supported the process of a post-event loss calculation on a pro bono basis. The AIR catastrophe risk model was developed for tropical cyclone hazards (including wind, storm surge, and precipitation hazards); non-tropical cyclone flooding hazards; and earthquake hazards (including ground shaking and earthquake-generated tsunami hazards). To provide the World Bank Group with a comprehensive view of likely losses, additional and complementary loss estimates were developed by the African Risk Capacity (ARC) and the World Bank Group's Disaster-Resilience Analytics and Solutions (D-RAS) team.
The World Bank Group determined that these rapid post-Enawo loss calculation efforts provided a useful initial estimate of the damage and confirmed that Madagascar will likely need additional post-disaster financing. State-of-the-art catastrophe risk models can help developing nations in strengthening preparedness; improving the speed and efficiency of response; and informing policy and investment decisions related to financial protection strategies using contingency funds, contingent loans/grants, and insurance. The fact that such risk models were available for this effort marks an important step forward in Madagascar's ability to understand the risk and the potential impact of extreme events.