Hurricane Irma: another for the record books

The northernmost islands of the Lesser Antilles will need years to recover from the destruction wrought by Hurricane Irma's Category 5 winds. Irma also ended Florida's 12-year reprieve from hurricane landfalls. While AIR estimates that insurance losses could reach USD 50 billion across the U.S. and Caribbean, they could have been much, much higher.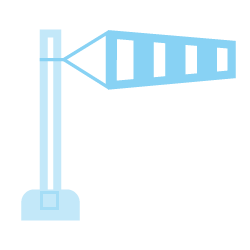 Irma sets firsts
Irma's arrival marks the first time that the U.S. has been hit by two major (Category 3 or higher) hurricanes in about a two-week period (Harvey struck on August 26 and Irma on September 10). Irma was also the most intense tropical cyclone ever in the Atlantic Basin. Irma sustained 185 mph winds for 37 consecutive hours—setting a record worldwide.
Read the blog: "Hurricane Irma's intensity: Records Are Made to Be Broken"
What if Irma followed its original forecast track?
Up until a few days prior to landfall, European predictive models suggested that the storm was heading straight for Miami, near where Hurricane Andrew made landfall 25 years ago. To assess the potential impact of such an event, AIR examined one of the thousands of simulated events in the 10,000-year catalog of AIR's U.S. hurricane model. Based on today's building inventory, total loss for this event would exceed USD 138 billion. Losses in Florida alone would exceed USD 127 billion.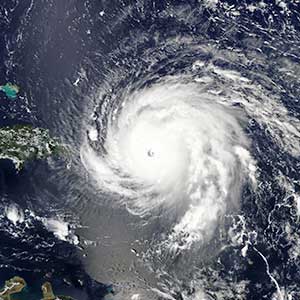 Why hurricane building codes matter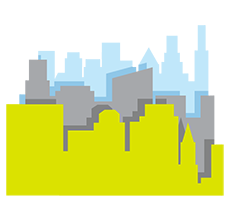 Florida's building codes have been continually revisited and revised after significant hurricanes and are now the strictest in the country. Structures in mainland Florida must be able to withstand winds of 111 mph and higher, while in the Florida Keys, homes must be built to withstand winds of up to 150 mph.
However, first floor elevation is typically not addressed in Florida's building codes, but is left to community floodplain management. Floodplain management guidelines are usually tied to base flood elevations as specified by FEMA through Flood Insurance Rate Maps (FIRMs) that are part of the National Flood Insurance Program (NFIP).

Taking stock of Irma's damage

Close to 80 percent of the total insured value of Florida is located in coastal counties. In recent decades, the insured value of coastal property in Florida has doubled every 10 years, resulting in an exponential growth of property at risk. FEMA has reported that at least 25% of homes in the Florida Keys—one of the hardest hit regions—was destroyed and more than 65% suffered significant damage. Water, sewer, and electricity are still not fully restored and many roads are inaccessible.

AIR dispatched teams to conduct damage surveys in Marco Island, Everglades, and Naples—the location of Irma's second landfall. While the area was hit hard by storm surge and wind, elevated floodwaters were expected with many homes built on stilts or raised platforms. Overall, the population was well prepared with respect to mitigation features such as engineered shutters.

The information gathered during Irma's post-disaster surveys will be valuable in the validation and calibration of the vulnerability functions of the AIR hurricane model.
Irma's U.S. losses
On September 15, AIR's ALERT™ (AIR Loss Estimates in Real Time) service issued a final insured loss estimate for Irma's impact of between USD 25 billion and USD 35 billion in the U.S. The losses include wind and storm surge damage to onshore residential, commercial, and industrial properties and their contents, and auto. They also include time element losses and capture the effects of the prolonged power outage, which may lead to higher than expected business interruption losses. Some potentially significant sources of loss are not included, including damage to pleasure boats, and loss adjustment expenses, which may be exacerbated by the shortage of available adjusters because of Hurricane Harvey's landfall just two weeks prior.
AIR's estimates also do not include losses that would be paid out by the National Flood Insurance Program. Irma could test a nascent private flood insurance market in Florida that is model for making U.S. flood coverage more affordable and commonplace in high-risk areas.