It seems like no matter what happens typhoon-season-wise in the Western Pacific (WPAC) Basin, something unique and impressive is almost always a part of it. This season was no exception. For example, despite the late start (described in more detail below), 11 named storms formed in a brief 45-day period (from September 1 to October 15). To see how unusual that is, consider that in 1954 there were 10 named storms in 39 days, in 1955 there were 11 in 53 days, in 1994 there were 15 in 45 days, and in 2004 there were 11 in 47 days.
All but two of this year's storms made landfall or passed by close enough to cause damage. In fact for this season (so far), 20 of the 25 named storms (80%) have made a landfall or close bypass (and only one of the 20 did not make landfall somewhere). Typically only about 55% of named storms make landfall, so 2016 is on track (no pun intended) to yield the highest landfall frequency since records have been kept (1951).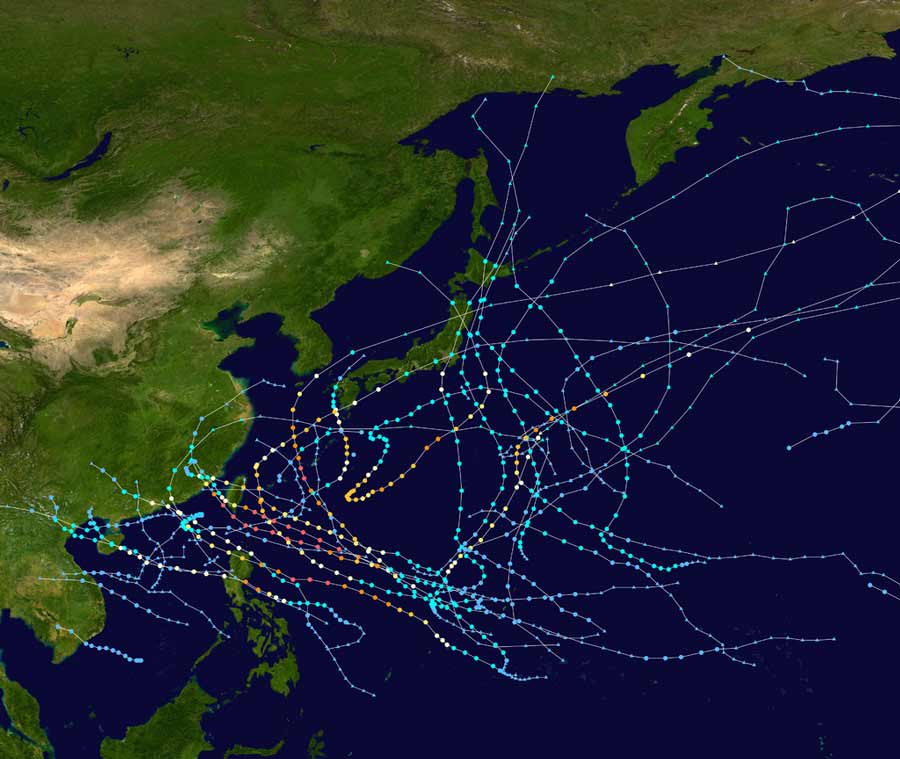 A Late Start
Another impressive fact about the season was its late start. Nepartak, the first named storm, didn't become a tropical storm until July 4. It then intensified astonishingly quickly into a Category 5-equivalent super typhoon the next afternoon. Nepartak's arrival ended a record-breaking streak of 200 consecutive days between named storms; it was also the strongest first storm to make landfall on record.
Hyperactivity
There have been four super typhoons so far this year, three of which came in the aforementioned period of hyperactivity from September 1 to October 15. One of them, Songda, was noteworthy because of how far north it was when it intensified to super typhoon status—at 30°N (according to JTWC). Only 13 other 6-hourly readings since 1951 were super typhoons north of 30°N.
Japan has seen the most activity since 2004—eight landfalling storms and two bypassers. In 2004 there were 10 landfalling storms, some of which were very significant, including Songda and Tokage; none of the Japan storms this year have been that significant. In late August three tropical storms—Mindulle, Lionrock, and Kompasu—threatened Japan, of which Mindulle and Lionrock made landfall as typhoons. China has also seen its share: eight landfalling storms and one bypasser. Of these, Super Typhoon Meranti was the most significant by far, generating an estimated USD 650–1,150 million in insured loss.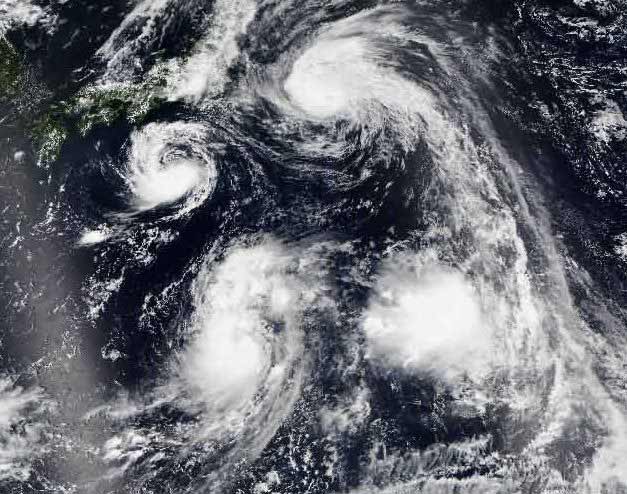 Quiet November
As impressive as the September 1 to October 15 burst of activity was, there were no strong storms in November. Typically, strong storms can develop late in the year and affect the Philippines. Recent examples are Bopha (December 4, 2012), Haiyan (November 8, 2013), and Hagupit (December 8, 2014).
Unusual Behavior
While the transition out of a record-breaking El Niño this fall likely influenced the late start, it is hard to explain the period of hyperactivity in the basin or the elevated activity in Japan, especially in terms of the El Niño-Southern Oscillation (ENSO) cycle. That said, users of AIR's Asia-Pacific typhoon models can take comfort in the fact that the models account for such unusual behavior even if—and especially when—it is not well represented in the historical data.